Aida-America's Servo Symposium a Smash Hit
July 11, 2022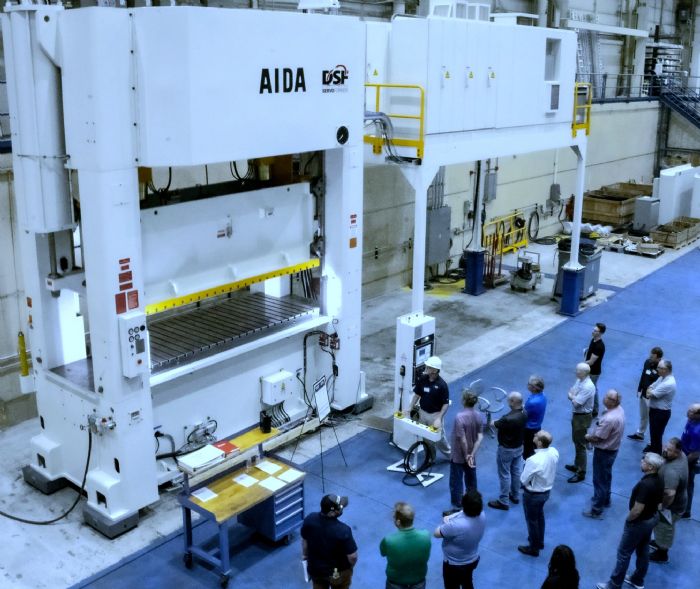 Aida-America's recently held 2022 Servo Symposium—June 15-16 at its Dayton, OH facility--welcomed more than 100 guests from 40 companies, who participated in educational seminars, toured the press-manufacturing facility, and experienced hands-on servo-technology demonstrations.
Aida designs, manufactures, services, refurbishes and modernizes metal stamping presses and metal forming automation equipment, offering servo and mechanical presses from 30 to 4000 tons.
See also: Aida-America Corp.
Technologies: Stamping Presses