AP&T to Provide TemperBox Partial Press Hardening Line to Mercedes-Benz
April 6, 2022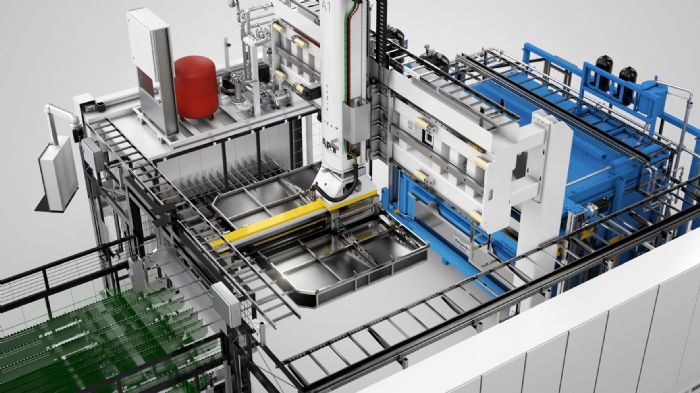 AP&T in Germany has received an order from Mercedes-Benz, in Sindelfingen, for the company's TemperBox patented solution for advanced partial press hardening. The order also includes AP&T's multi-layer furnace, automation equipment, control system and integration.
"TemperBox makes it possible to combine hard and soft zones in the same structural part, creating new possibilities for innovative design and making the next generation of vehicles lighter and safer," says Achim Krauß, AP&T area sales manager. In operation, the system will transport blanks from a loading station to one of the usual furnace layers with the help of an AP&T four-axis SpeedFeeder. After being heated to 900 F, each blank will transfer to the TemperBox module for partial cooling, then move to the press for forming.
See also: AP&T North America Inc.
Technologies: Stamping Presses