Wyzo Awarded for Collaborative-Robot Design and Development
June 27, 2022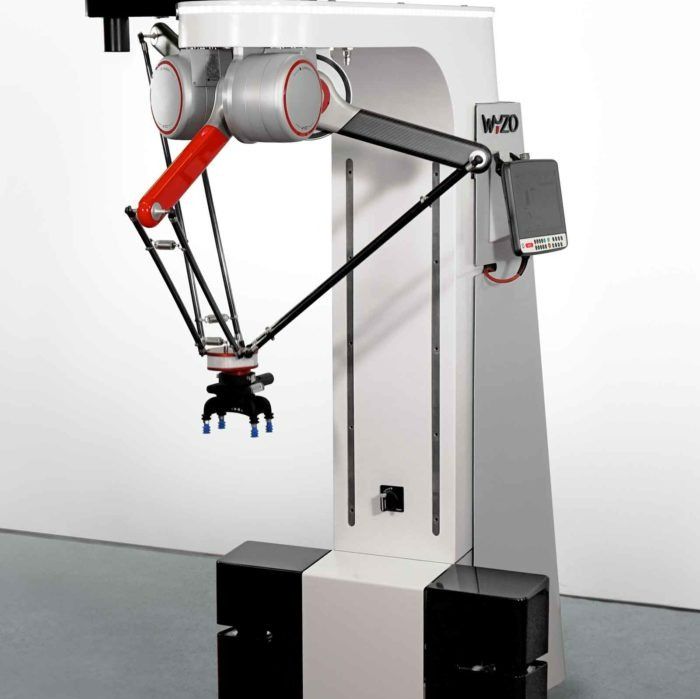 Wyzo has been awarded for design and development of its pick-and-place collaborative robot, dubbed a 'sidebot,' that features the advanced ability to work side by side with humans with the speed of an industrial robot, according to company officials. Wyzo has received a Design Award in the Industry & Tools Category from iF, and the Best of the Best Award from Red Dot for Industrial Equipment, Product Design and Robotics.
Able to fit anywhere on a production floor with a footprint of less than 0.5 sq. m and standing 1.80 m high, Wyzo has been designed specifically to be no taller than a human being to allow seamless integration with operators. Its compact design and high-speed operation allow it to perform to as many as 90 cycles/min. It offers a payload of 0.5 kg (to 1.0 kg with reduced performance) and a work area of 850 mm dia. by 380 mm high.
Wyzo can be moved from one workstation to another, eliminating bottlenecks and enabling rapid ROI, and is compatible with all regular grippers on the market with reported changeover speeds of less than 9 sec. To meet production demands, it also offers integrated pneumatic, electric, and vacuum controls.
Wyzo is Tüv-certified and field-proven. Its safety system is enabled through its state-of-the-art sensor technology, according to company officials, which constantly monitors its surroundings for the presence of human activity. Thus Wyzo can work safely side by side with humans with zero protective barriers or performance compromises.
"To win the iF design award and the Best of the Best award from Red Dot is the result of an exceptional partnership with Sardi Strategic Design that I am very proud of," says Christian Vouillamoz, Wyzo chief technology officer. "(The awards) reinforce the belief that we are changing the face of industrial automation and carving a path to follow for collaborative, pick-and-place robotics."
See also: Wyzo
Technologies: Pressroom Automation