Six-Axis, 10-kg-Payload Cobot Ideal for Robotic Welding
August 3, 2021
Yaskawa Motoman Robotics
Booth B20034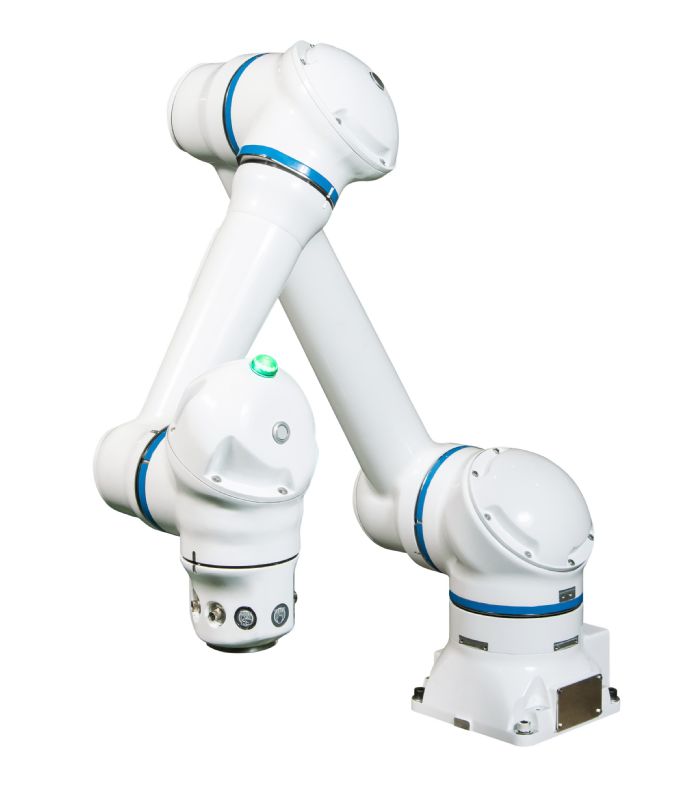 Specifically designed to add robotic welding capacity to current production, the six-axis HC10XP human-collaborative robot (cobot) enables operation with, or in close proximity to, human workers. Ideal for supplementing manual welding or for rolling up to large, heavy workpieces with its 1200 mm-reach, the 10-kg payload cobot can be repurposed easily depending on production needs.
Meeting established safety standards, the pinchless HC10XP can operate without additional protective measures such as a safety fence, resulting in reduced cost and space requirements. And, it offers precision hand-guiding, facilitating easy programming for fast implementation of a robot system.
Its through-arm utilities hide cabling, including a Category 6 ethernet cable that enables communications for a variety of tooling options. This reduces the risk of snagging or interference with other equipment. The highly repeatable cobot easily can shift between collaborative speed in PFL mode or full speed in industrial mode, optimizing cycle times based on risk assessment and process requirements.
See also: Yaskawa America, Inc.
Technologies: Pressroom Automation