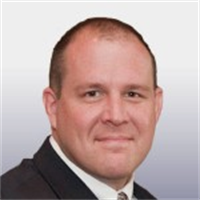 Geoff Lipnevicius
Robotic Gas Tungsten Arc Welding
September 1, 2009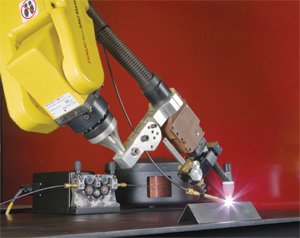 Key benefits of robotic GTAW welding include repeatable, precise heat control and exact penetration to meet challenging quality standards, and on-the-fly procedure adjustment, for automatic switching of procedures between thick and thin applications.
As the allegory of the tortoise and the hare goes, the turtle wins the race by moving slowly and steadily, while the losing hare travels more quickly but stops frequently for breaks. Many people live by the saying, "slow and steady wins the race."
The gas-tungsten-arc-welding (GTAW) process is similarly slow and steady, and precise. The quality of the weld—not how long it takes to complete the weld—often is the primary consideration when using this welding process. Skilled GTAW welders earn some of the industry's highest wages, due to the precision and skill demanded by this manual technique.
However, as the metal-fabrication industry continues to deal with the shortage of skilled welders, and at the same time manufacturers seek to increase productivity without compromising quality, they frequently turn to automating their welding operations. Becoming more common is the implementation of robotic GTAW, bringing speed and productivity gains to users of this precise welding process.
Benefits of GTAW
The primary benefit of the GTAW process is the high-quality welds it deposits with nearly all types of metal alloys. While carbon steel, stainless steel and aluminum-alloy applications are commonplace, the process also works with more exotic materials such as alloys of titanium, zirconium, columbium, and tantalum, as well as austenitic nickel-chromium-based superalloys. These materials find use in the aerospace, military, motor sports, nuclear, pipe, power-generation industries, as well as for general maintenance and repair applications. The common thread among these industries: Manufacturers typically employ thin-gauge, high-performance materials that exhibit some combination of superior mechanical, electrical and thermal properties. They require consistent and precise weld penetration, and repeatable control of many factors, including weld travel speed, shielding-gas coverage, temperature control, and precise heat control to avoid shrinkage and distortion.
The GTAW process produces a narrow heat-affected zone (HAZ), which in turn reduces solidification stress cracking and distortion in the finished weld. The traditional "stacked-dime" cosmetic appearance of a GTAW weld conveys a sense of visual quality to the process.
Procedure Qualification and Certification
The American Welding Society and The American Society of Mechanical Engineers provide widely accepted international standards for GTAW-procedure qualification, written specifically for a variety of materials. GTAW performed to a specific code requires a Welding Procedure Specification (WPS), a formal document that describes welding procedures to ensure repeatability when the process is performed by properly trained welders. A Procedure Qualification Record (PQR) is a record of the welding variables used to produce an acceptable test weldment, as well as the results of tests conducted on the weldment to qualify the WPS.