Quick Industrial-Robot Programming With Handheld Probe
January 20, 2021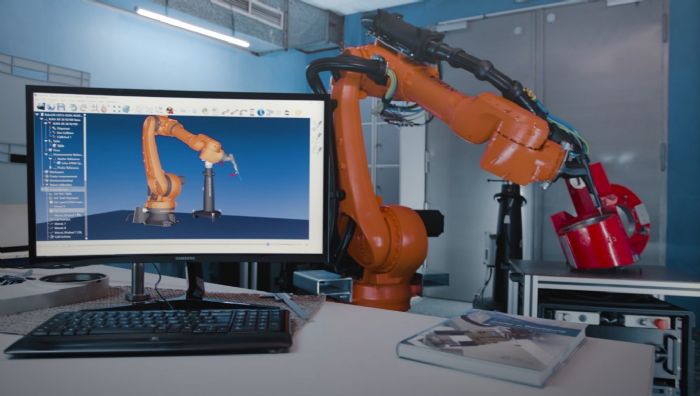 Robot-software company RoboDK has released TwinTrack, a tool that allows users to program any industrial robot quickly and simply by tracing the desired motion with a handheld probe. The tool provides an answer as robots move into the hands of less experienced users, thus requiring more-intuitive programming interfaces, according to company officials.
With TwinTrack, users program their industrial robot by tracing the desired path with a handheld probe. The tool can be applied to many robot applications, including welding, painting, deburring, dispensing and more.
How it works: TwinTrack requires a measurement system and a probe. The measurement system detects the precise position of the probe in real time and sends it to RoboDK's offline programming software. Users simply hold the probe in their hand and place its tip where they want the robot to move. Teaching a point or a path is then a simple case of pressing a button on the probe. When calibrated, the system can detect the desired position down to an accuracy of 0.150 mm, about the width of a human hair.
TwinTrack is compatible with more than 500 industrial robots from the 50 brands that RoboDK already supports.