LVD Acquires Solutions Business of Kuka Benelux, Establishes LVD Robotic Solutions bv
April 7, 2022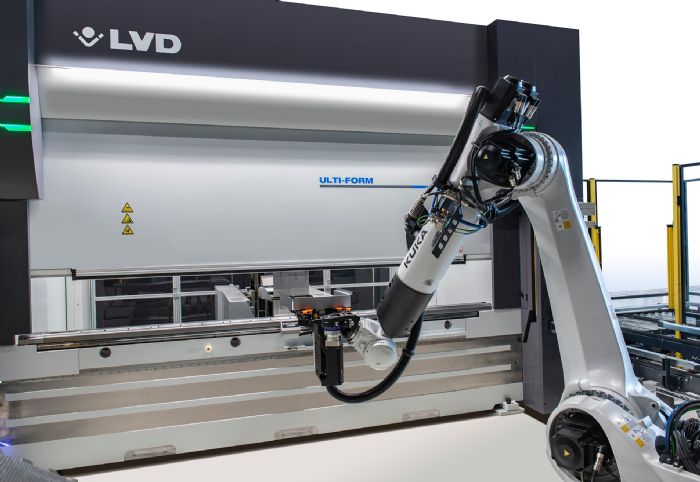 LVD Company nv, Gullegem, Belgium, has acquired the solutions business unit of Kuka Automatisering + Robotics nv in Houthalen-Helchteren, Belgium, to launch the new company, LVD Robotic Solutions bv. The new entity will build on LVD's experience with engineering robotic systems for sheet metal working, centered on no robot teaching, high throughput, and fast "art to part."
Core areas of focus for LVD Robotic Solutions will include standardized robotic solutions for sheet metal working based on LVD products, including Dyna-Cell and Ulti-Form, using LVD's programming system Cadman-Sim and robotic solutions for other industrial applications including part deburring, metal coating, automotive workpiece handling, press linking, and part bin picking.
As part of the transaction, LVD acquires the Kuka Beneflux 7000-sq.-m Houthalen-Helchteren facility. LVD plans additional investment in the facility to further enhance operations and to establish a Center of Excellence for robotic automation.
See also: LVD North America, KUKA Robotics Corp.
Technologies: Pressroom Automation