Kuka Wins Mercedes-Benz BIW Production-Line Automation Contract
January 29, 2021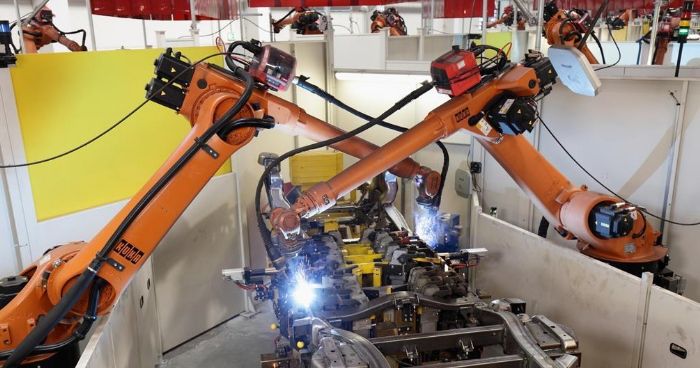 German automation company Kuka, with U.S. headquarters in Sterling Heights, MI, has won an automation contract from Mercedes-Benz for the engineering and construction, as well as the assembly and commissioning, of several body-in-white (BIW) production lines. The projects will incorporate hundreds of the company's industrial robots within four key areas of the BIW shop, where the main vehicle frame is assembled prior to painting and before the application of trim and engine installation.
This project follows the 2017 Kuka installation (shown) at Magna Presstec in Lebring, Austria, for automated welding of ladder frames for the Mercedes-Benz G-Class of SUVs.
See also: KUKA Robotics Corp.
Technologies: Pressroom Automation