Fast, Space-Efficient Extended-Reach Robot Excels in Tight Production Spaces
August 25, 2022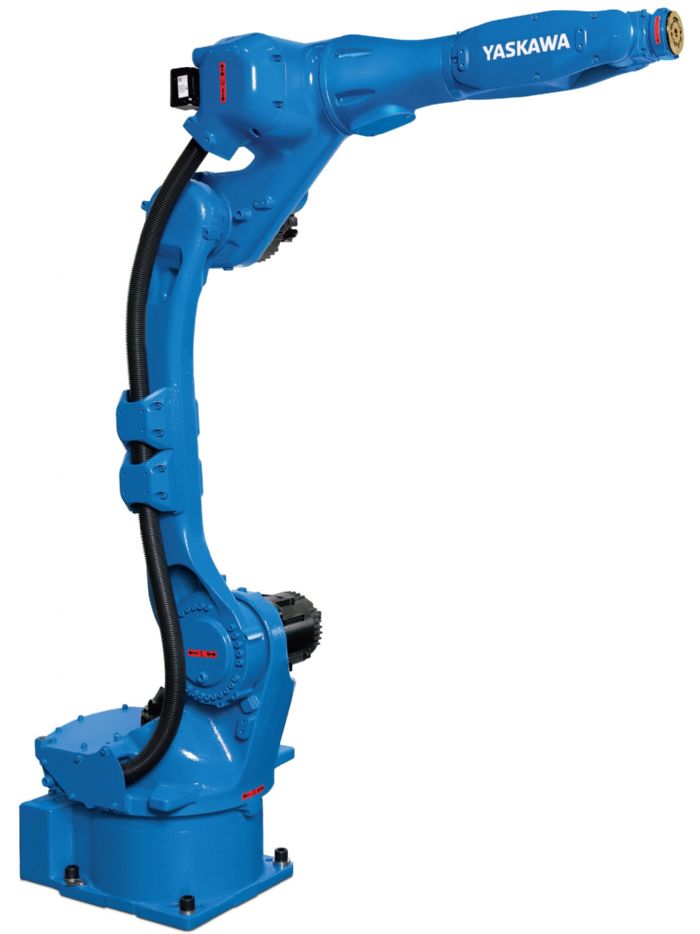 The Motoman Robotics Division of Yaskawa America, Inc. has introduced its extended-reach Model GP8L robot, promising extremely fast performance in a compact footprint. Put the six-axis robot to work in applications such as high-speed bin picking, assembly, material handling and machine tending.
The robot's long-reach, slim-body design provides a broad working envelope and the ability to delve deeply into tight workspaces, and a wide wrist-motion range eliminates interference. This, combined with fast axis speeds and acceleration capabilities, improves application flexibility for a variety of industrial tasks.
Installation is quick and efficient via a single cable that connects the manipulator to the controller. Cables and air lines route through the robot base to the upper arm to improve cable life, enhance safety and reduce teaching time.
The GP8L features an IP54 body, an 8-kg payload capacity, 1636-mm horizontal reach, and 2894-mm vertical reach. It can be floor-, wall-, tilt- or ceiling-mounted.
See also: Yaskawa America, Inc.
Technologies: Pressroom Automation