Customizable, Mobile Cobot and Robot Workstation
June 7, 2023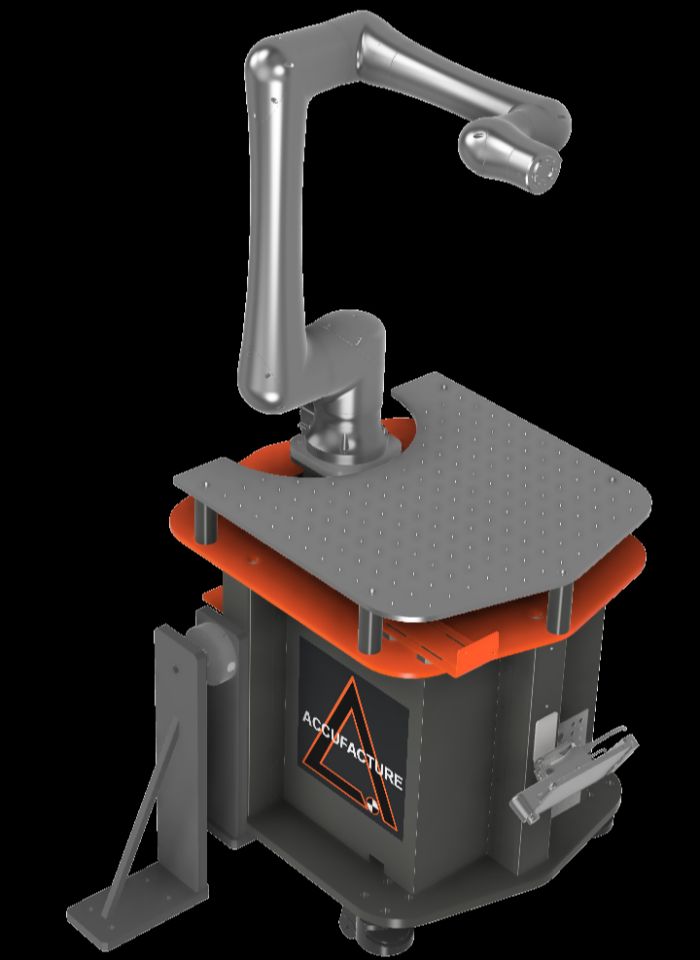 As shown at Integr8 2023 in Novi, MI this past May, the AccuTask from Accufacture is a fully integrated collaborative or industrial workstation, IP54-rated for dirty, dangerous and repetitive tasks. Users can customize the workstation by selecting a cobot or industrial robot, along with a variety of options such as custom vacuum grippers, OnRobot equipment, Aim Robotics dispensing units, deburring and/or polishing units, quick tool changers, vision systems, etc.
AccuTask features a Forge/OS5 operating system designed to simplify robot programming, and a mobile base that allows for eased movement of the workstation around the shop floor. A quick-change, plug-and-play tooling interface and an array of end-of-arm tooling options reportedly allow robot retooling within minutes. Typical AccuTask applications include machine tending, pick and place, loading/unloading, packaging, inspection, machining, polishing and more.
Accufacture also offers turnkey metal-additive manufacturing robotic systems and Robotics as a Service.
See also: Accufacture
Technologies: Pressroom Automation