AP&T to Automate New Multi-Press Line for Tenere in Mexico
June 1, 2021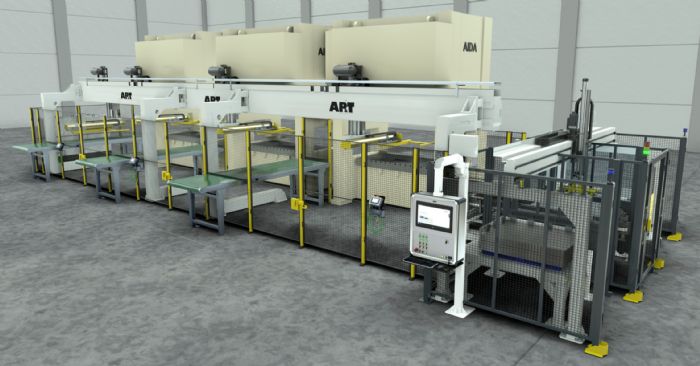 Tenere, a North American manufacturer of enclosures, server racks and chassis, and similar sheet metal products, has expanded its operations in Monterrey, Mexico, with a new production facility for metal forming. The heart of the facility will be a fully automated multi-press stamping line to be supplied by AP&T, with production launch slated for the first quarter of 2022.
"This investment not only will provide us with new capabilities--stamping larger parts that we currently have to produce by other means--but also will increase capacity in our stamping operations," says Jeff Lunda, the facility's director of engineering, tooling and stamping.
The AP&T line will provide a complete solution for quick, continuous blank feeding and includes four linear AP&T SpeedFeeder robot for moving blanks and components through the entire forming process. The SpeedFeeders are fully programmable on all axes and independent of each other, which allows easy introduction of new dies to the line. The line also will be equipped with an AP&T electrical safety system.
The operator interface to the line is a panel similar to a PC with Windows-based software, which allows full control of the individual machines in the line and easy troubleshooting and communication.