Airless-Suction End-of-Arm Tool for Lightweight Cobot Applications
April 2, 2020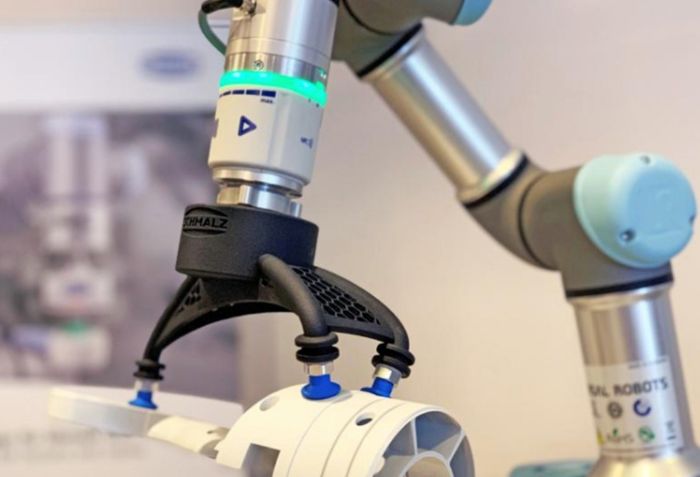 Newest in the Schmalz line of collaborative-robot (cobot) end-of-arm-tools, the CobotPump Mini ECBPM model provides vacuum generation without compressed air. Completely electric, it simply connects to popular cobot brands and features a small profile and workload capacity of 6.5 lb., making it ideal for small, delicate applications that require precision.
The electric vacuum generator handles suction-tight workpieces via one bellows suction cup and, with intelligent software, the ECBPM reportedly provides simple and rapid commissioning on lightweight robots.
Other features: mechanical connection via flange adapter plate; central electrical interface with electrical connection via external cable routing or internal pin connection; and no compressed-air tubing required at the robot.
See also: Schmalz, Inc.
Technologies: Pressroom Automation