Resolver-Based Clutch/Brake OSHA Control
October 1, 2014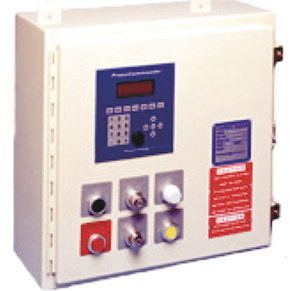 Pressroom Electronics
Booth B1046
Pressroom Electronics, a manufacturer of safety and automation press controls for metalforming applications, will demonstrate its resolver-based PressCommander clutch/brake OSHA control with built-in press-automation functionality. The control exceeds OSHA 1910.217 and ANSI B11.1-2009, features a control-reliable design, and offers production and downtime monitoring via a 10.1-in. touchscreen.
Also included are dual logic power supplies, a heavy-duty resolver, and system diagnostics and programming in plain English/Spanish, which can control as many as four sets of operator stations. The user-friendly PressCommander is available in any control-panel layout or retrofits easily into an existing control panel.
www.pressroomelectronics.com
See also: Pressroom Electronics, Inc.
Technologies: Pressroom Automation, Safety