Multi-Laser Machines Produce Complex Thin-Walled Parts
November 29, 2021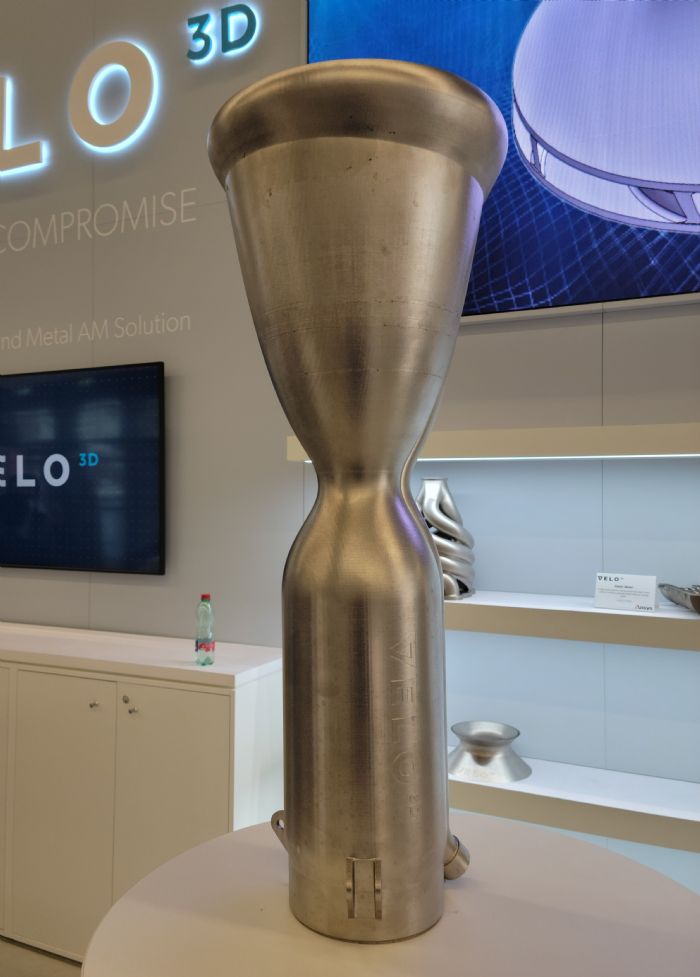 At Formnext…Velo3D displayed new builds via its Sapphire XC large-format 3D metal printer, the standard Sapphire metal-additive manufacturing (AM) machine and the new Sapphire 1MZ machine, based on the standard Sapphire, but able to print metal parts to heights of 1 m. The eight-laser (each with 1000 W of power) Sapphire XC, with a build volume of 600-mm dia. by 550-mm height, reportedly increases production throughput by five times and reduces cost-per-part by as much as 75 percent as compared to the standard Sapphire.
All three of Velo3D's AM machines employ the same optical-train design, recoater technology, gas-flow technology and metrology, and fully integrate with Velo3D's Flow pre-print software and Assure quality-control software. The standard Sapphire offers a 315-mm dia. by 400-mm height build area and two 1000-W lasers.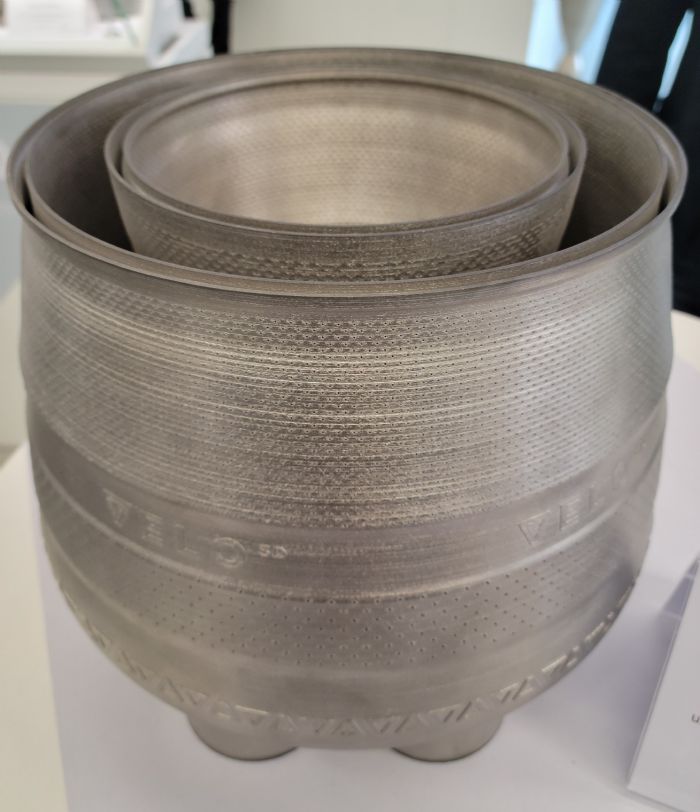 At the show, the company showcased a tall Inconel demo rocket chamber (top), built in the Sapphire 1MZ and featuring complex internal cooling passages and injector components. Also shown, a combustor liner made from Haynes 282 alloy (bottom), optimized for air-fuel ratios and internal-channel regenerative cooling. Note the thin walls and hole features, which demonstrate detail capabilities of Sapphire technology.
See also: Velo3D
Technologies: