Customized AM Machines and Consulting
January 20, 2022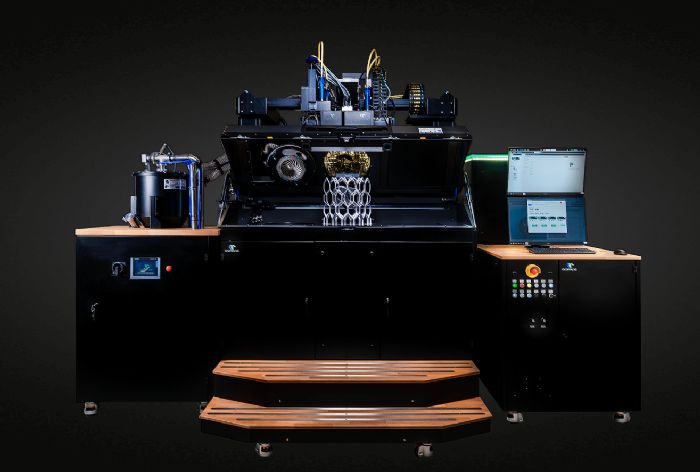 Aconity3D, based in Germany with U.S. operations (AconityUS) headquartered in El Paso, TX, specializes in the buildup of customer-specific laser powder-bed additive manufacturing (AM) systems, based off of core Aconity3D machines. Aconity3D, which collaborates with institutional and industrial partners, offers flexible application-specific systems featuring modular architecture. This allows implementation of a variety of sensors aimed at improving the information rate drawn directly from the AM process, according to company officials, which, in turn, leads to efficient, automated industrial production.
Aconity3D machines feature AconityStudio remote machine control; full-overlap, multi-laser configuration; master/slave operation for selective laser preheating; multi-material options; and inline process monitoring.
Systems in the Aconity3D lineup reportedly can be modified easily given the technology's modular platform. The Aconity2 (see video), the company's newest production system, offers as many as four lasers and build spaces of 400- or 200-mm dia. by 400-mm high. The AconityMidi+, suited for all production applications, also employs as many as four lasers with a build space of 250-mm dia. by 250-mm high. The AconityMidi, with a build space of 170-mm dia. by 200-mm high, can accommodate as many as two lasers. The company also offers the entry-level, single-laser AconityMini and the compact, single-laser AconityMini, both with smaller build spaces.
To assist institutional and commercial partners, Aconity3D provides training at user locations as well as hands-on workshops at Aconity3D facilities. Also, the company can analyze lifecycle costs and redesign AM parts for maximal technology exploitation, and also will help integrate customized AM Systems.
See also: AconityUS
Technologies: