Parmatech Awarded for Creating AM Putter Components
August 4, 2021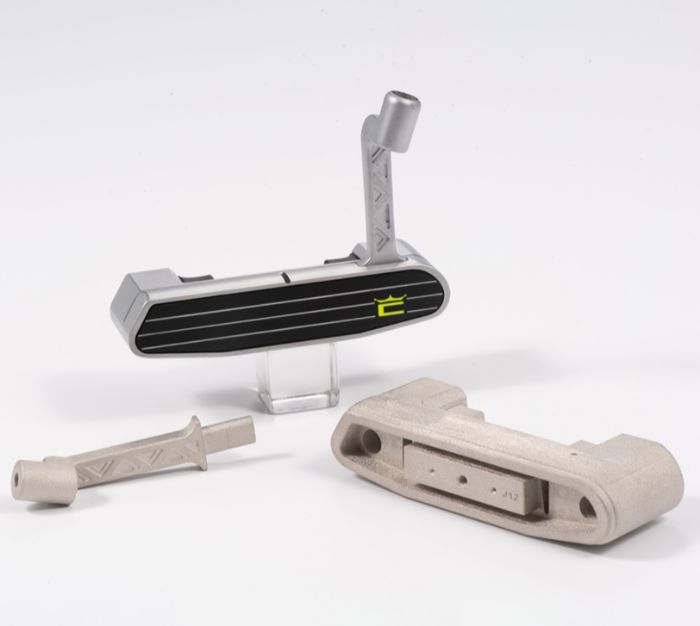 Parmatech Corp. has received the Powder Metallurgy Design Excellence Award for a 316L stainless-steel putter head and hosel the company created for Cobra Puma Golf's King Supersport-35 putter. This additive manufacturing (AM) project established Cobra as the first OEM to commercialize a 3D-printed golf club. Parmatech's practical and cost-effective execution prevented significant raw-material waste in the process, according to company officials.
The award results from a 57-yr.-old competition where the Metal Powder Industries Federation (MPIF) recognizes industry leaders for their achievements.
"We're honored to receive this award and be recognized by the MPIF for our accomplishments, helping Cobra become the first OEM to commercialize a 3D-printed golf club," says Rob Hall, Parmatech president. "The putter design benefitted from several of the advantages of HP's Metal Jet binder jetting process. Our engineers worked closely with Cobra to strategically shape the putter to optimize weight distribution, stiffness and performance of the putter."
"Being able to produce design iterations quickly was key to the success of the project," adds Joshua Carroll, senior project engineer and additive NPI manager at Parmatech. "We produced 57 different design iterations to get the final putter design just right—focusing on the moment of inertia and forgiveness and feel of the putter, along with giving the putter a good sound when it strikes the ball."
See also: HP Inc.
Technologies: