Type 420 Stainless Steel Qualified for Desktop Metal Production System
October 25, 2021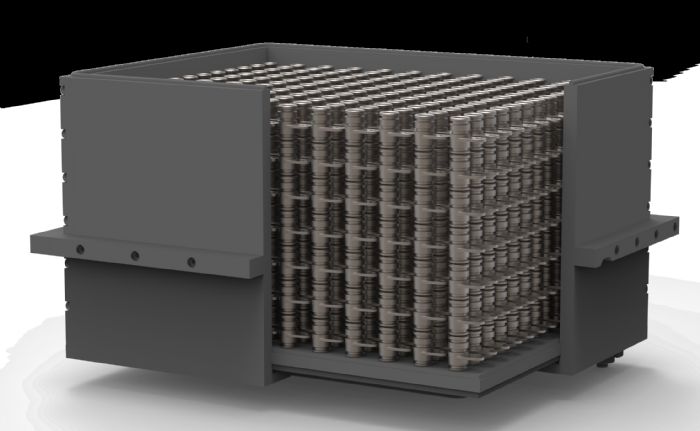 Desktop Metal announced qualification of Type 420 stainless steel (420 SS) for use on the company's Production System additive manufacturing (AM) platform. With this news, manufacturers can leverage Desktop Metal's Single Pass Jetting technology for mass production of high-strength parts using 420 SS in medical, aerospace, defense, consumer-products and other industries, note company officials.
A martensitic heat-treatable stainless steel, 420 SS is characterized by its high strength and hardness as well as its corrosion resistance to the atmosphere, foods, fresh water, and mild acids when in a fully hardened condition. 420 SS is a common material used extensively across a variety of applications such as surgical and dental instruments, ball bearings, gear shafts, pump and valve components, fasteners, gauges, hand tools and high-end cutlery.
420 SS printed on Production System technology meets Metal Powder Industries Federation 35 standards for structural powder-metallurgy parts, eliminates the use of tooling and minimizes material waste, and represents a significant decrease in production time and part cost compared to conventional manufacturing methods, according to Desktop Metal officials.
Examples of key AM applications include valve nozzle adapters (pictured in the Production System build box), which connect nozzles with fluid systems in aerospace applications, where multiple versions of these adapters are often required to accommodate various nozzle geometries and sizes. With capacity for thousands of adapters in a single build, the Production System reportedly can support the manufacturing of these components in 420 SS in volumes competitive with conventional manufacturing methods. In addition, with no tooling required, numerous adapter geometries can be printed within a single build, note company officials, saving lead time and costs associated with changing over tooling in conventional manufacturing processes.
See also: Desktop Metal, Inc.
Technologies: