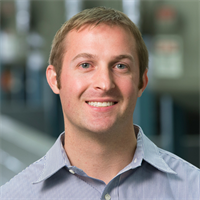 Andy Shives
All About Metal Alloy Powders for Additive Manufacturing
April 29, 2019
Partner Content

1. Is one metal-AM powder the same as any other powder if they have the same composition?
No, and this is something many users don't understand. The process employed to produce the powder and the type of raw materials used can affect the performance of an AM part. For example, one atomization process may allow targeting a more strict chemistry range, which can benefit specific properties for the application. Understanding gas content also is critical, not only for achieving optimal properties but also for powder reuse, to maximize the number of builds. Regarding raw materials, users must understand the grade and type of feedstock used. They may need to use higher-purity materials to achieve the desired part properties and minimize the presence of specific trace elements. Our industry-leading experts collaborate regularly with customers on these and other considerations.
2. Can suppliers tailor the powders for use on specific projects?
Absolutely, and this is an area of focus for our team. We primarily melt using elemental (individual) raw materials, which provides optimum flexibility in tailoring powders to a custom or targeted composition. This approach proves ideal for all of the custom alloy work we perform for AM, as well as for the commonly used standard alloys. Many users have become comfortable adjusting or creating powder specifications aligned with their AM process, rather than simply using a powder spec. pulled from existing processes such as casting or forging. Tailoring the particle-size distribution (PSD) also proves important, as users continue to find ways to improve productivity and optimize build properties.
3. How does powder particle size affect performance?
As previously mentioned, tailoring powder PSD can improve productivity and optimize properties. A parameter set for a given application, for example, may require thicker layers for printing. This in turn may require larger powder particles to improve throughput, which could vary by alloy type. In addition, the required surface finish and post-processing also may affect PSD. We supply many PSD variations to customers who run the same alloy on the same AM machine due to the different parameter sets used and the specific application requirements. The AM process used can affect performance as well as the required PSD. Binder jet, laser powder bed, electron beam melting and direct energy deposition processes all have different PSD requirements.