On-Demand Materials Pricing for Engineers and Custom-Part Manufacturers
May 4, 2020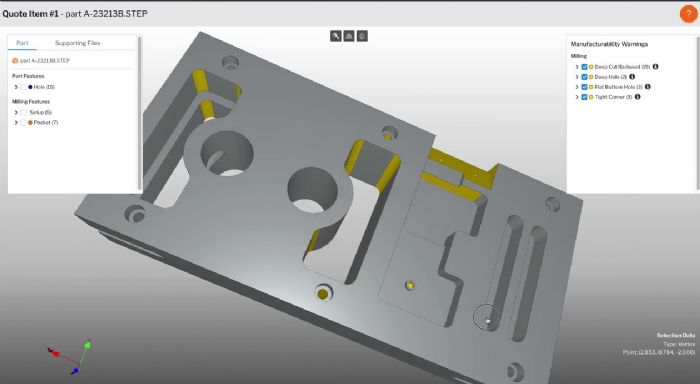 Paperless Parts, a secure, ITAR-compliant cloud-based quoting platform, has partnered with Online Metals, which provides instant materials pricing, to allow engineers and custom-part manufacturers to streamline their materials pricing activities and quicken the quoting process.
By integrating Online Metals' materials expertise with Paperless Parts' Paperless Viewer technology, estimators gain access to a powerful engineering tool that analyzes part manufacturability, allowing them to deliver more accurate, comprehensive quotes with the right pricing in minutes, rather than days or weeks. When preparing quotes, users of Paperless Viewer, can:
• View and securely store all 2D and 3D CAD file formats.
• Calculate optimal materials requirements for every job and obtain instant pricing and purchasing options from Online Metals.
• Evaluate part manufacturability based on configurable thresholds.
• Securely and digitally chat with their teams and share design feedback with customers.
Paperless Parts: www.paperlessparts.com
Technologies: Additive Manufacturing, Management, Materials