EDM Blanks Pre-Machined, Pre-Hardened
June 1, 2013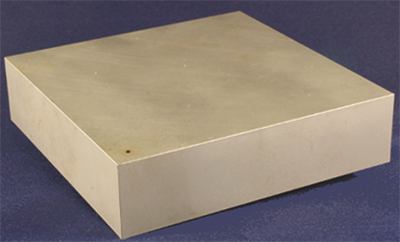 Diehl Steel, Cincinnati, OH, has introduced Ready-Block EDM blanks for EDM applications. The ready-to-use blanks are pre-hardened, squared and ground inhouse, eliminating the need for customers to machine and heattreat them prior to use.
The blanks come in several tool-steel grades including A2 and D2. Each block is precision machined to a specific thickness, width and length, within +0.010-in./0.020-in. tolerance. They then are hardened and tempered to a standard hardness; a starter hole is included at the customer's request.
Diehl Steel: 513/242-8900; www.diehlsteel.com
See also: Diehl Tool Steel Inc.
Technologies: Materials