FABTECH 2014—Demonstrating our Future
October 1, 2014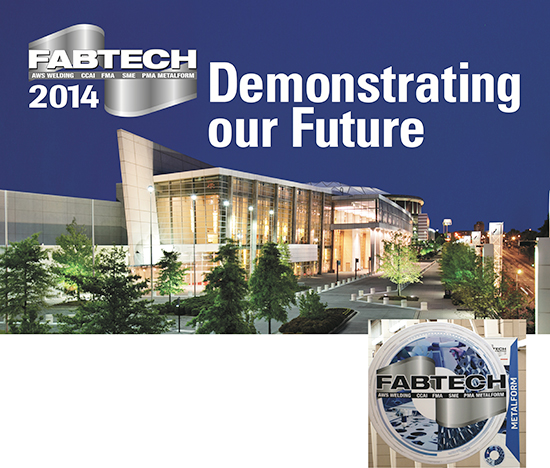 The ATL was once referred to as the "Chicago of the South," for its "new men, new industries, new buildings and new spirit." That reference will ring true come November when the future of the metalforming industry is on display at FABTECH 2014.
Atlanta rose from the ashes following its destruction during the Civil War to become a mecca of the New South. Amongst the city's gleaming glass and steel towers you'll find the 3.9-million-sq.-ft. Georgia World Congress Center, home of FABTECH 2014. With more than 13,000 hotel rooms within walking distance and more than 94,000 hotel rooms in the metro area, along with plenty of fine dining amongst thousands of restaurants, you'd be hard-pressed to find a better venue to house our industry's leading tradeshow.
So get ready for some great southern hospitality, beginning with a "How y'all doing" greeting at the show entrance, pack your walking shoes and prepare to be wowed with all of the new technology and knowledge ready for your consumption.
Show Hours
Tuesday, November 11, 10:00 a.m.–6:00 p.m.
Wednesday, November 12, 9:00 a.m.–5:00 p.m.
Thursday, November 13, 9:00 a.m.–4:00 p.m.
What a Destination
The Georgia World Congress Center Authority is located in the heart of downtown Atlanta and includes the 3.9-million-sq.-ft. convention center, 71,250-seat Georgia Dome and 21-acre Centennial Olympic Park. The complex ranks among the top five largest convention destinations in the country, as well as one of the best sports and entertainment campuses in the world.
Three Buildings, and Brews and BBQ to Boot
To guide attendees to products and technology of specific interest, the show floor is organized by its sponsors (the Precision Metalforming Association, Fabricators & Manufacturers Association International, American Welding Society and the Chemical Coaters Association International) into pavilions:
• Building A—Forming & Fabricating, METALFORM, Welding
• Building B—Forming & Fabricating, Finishing, METALFORM
• Building C—Welding, Tube/Pipe/ Wire and Thermal Spray technology
Don't miss the special outdoor meeting area connecting buildings B and C, dubbed by show organizers as FABTECH Blues Brews and BBQ. Be sure to stop there to take a break and refresh.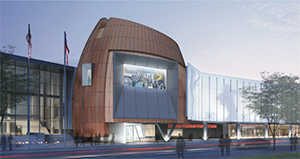 Party Time

Wednesday evening, November 12, from 5:30 to 7:30, your FABTECH hosts invite attendees to be among the first to visit the College Football Hall of Fame, located adjacent to the Georgia World Congress Center. Advance tickets for FABTECH attendees are $50, which includes admission, cocktails and hors d'oeuvres. (Tickets are $75 if purchased after November 7).

Learn more and register to attend at www.fabtechexpo.com/industrynight.

In addition to the 1400-plus booths and more than 100 education sessions that comprise FABTECH, attendees are invited to attend several special events. The first such event occurs Tuesday morning, November 11, from 9:00 to 10:00—a presentation by Cindy Marsiglio, vice president, U.S. manufacturing for Walmart. Her talk, Creating U.S. Jobs and Bringing Manufacturing Home, focuses on the need to "rebuild the middle class and provide customers with the best possible prices and quality." That's a theme that should ring true for all FABTECH attendees.

Later that day, a panel discussion addresses Bridging the Manufacturing Skills Gap with Veterans. It's slated for Tuesday afternoon, from 12:30-1:30, and will be moderated by Epicor vice president of global talent Shane Hicks. Panelists are Michael J. Aroney, Allied Reliability Group; Joseph C. Barto III, president, TMG, Inc.; Steve Nowlan, president and CEO, Center for America; and Hernan Luis y Prado, president, Workshop for Warriors.