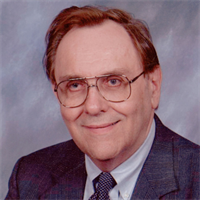 Stuart Keeler
Troubleshooting—Data Versus Experience
April 1, 2010
Last month this column addressed the importance of using data to define the forming problem, create a measurable end goal, and track progress toward the solution. Experience encountered several years ago with a similar stamping having a similar problem is not very useful nor reliable for troubleshooting a problem with a current stamping. This month a case study illustrates how data and experience can complement each other when applied at the proper time during troubleshooting.
Consider a stamping nearing completion of final die tryout at a die-build company. The steel supplier reviews the stamping to determine the most robust steel for the job. After review, the supplier sends two sample coils labeled A and B having identical type/grade and price but different processing. The die builder must run both coils and report back to the steel supplier which coil creates the more robust stamping.
In our case study, both coils could show the same result—no breakage—without data provided from the stamping. One might have to run thousands of stampings before noticing some difference between the two coils. However, good troubleshooting techniques are available where a single stamping taken when the die is hot and production conditions have stabilized can yield significant information. Evaluating the first stamping after press startup does not represent a normal production environment.
In our case study, circle grids were electroetched into the surface of the steel. From the ellipses (deformed circles), the long axis represents the largest positive stretch and is called major stretch. For a line of ellipses through the most critical zone of the stamping, major stretch values are measured and plotted against their location in the stamping. These values are shown as a solid line for both coil A and B (see the illustration). Knowing the properties of both coils allows one to determine the forming limit curve for each coil.
From the forming limit curve one obtains the maximum allowable stretch before the onset of local necking and tearing of the sheetmetal. The maximum allowable stretch (edge of the deformation cliff) is represented by the dashed line in each graph. Subtracting major stretch in the stamping from allowable stretch from the forming limit curve provides the safety margin. If the safety margin is negative (when the actual stretch is greater than the allowable stretch) as observed for one location for steel B, some percentage of necking and failure is expected. These failures usually result when the production variables increase the actual production major stretch. A larger negative safety margin means a higher percentage of stampings are expected to neck and fail. A safety margin of 10 strain percent or more (as observed for steel A) is desired to allow for production variability.