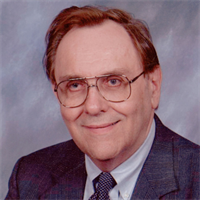 Stuart Keeler
Have You Upgraded Your Troubleshooting Process?
March 1, 2010
Assume you have a troublesome production stamping that experiences periodic fracture at the same location. While examining several of the fractured stampings, a tool and die maker explains that he experienced a similar failure in a similar part several years ago. His solution was grinding a depression in the blankholder to allow extra material to flow into the critical area. Should his suggestion be applied to your problem stamping? Instead, red flags should start waving and alarm bells should sound warnings.
Similar is not identical. Each stamping has 50 or more input variables. For ease of analysis, these variables are divide into six categories: part design, tool design, press, workpiece material, lubricant and operator. Many of the variables are interactive, which makes the problem of understanding the influence of each variable on the final condition of the stamping even more complex. Consider that one or more input variables already are causing your stamping to fracture or not fracture during a single production run.
What are the odds that the corrective action used years ago will correct the current problem? The most probable result of the blankholder grinding will be a complete disaster that will require a new tryout process to bring the forming system back into a successful operating window. A stamping with periodic successes and failures in the same run means that only a limited number of input variables are susceptible to change and the changes probably are very subtle.
Good troubleshooting procedures require three pieces of data. The first is a numerical definition of the problem that also will serve as a baseline reference point. Being able to define the problem numerically is half the solution to the problem. No-good, improve, fix, and get better steel are not numerical definitions nor solutions for any problem.
The second piece of required data is the numerical definition of the final goal. Without a defined goal, how does one know when the desired corrective action has been successful and completed? The last piece of data is a numerical tracking of the progress. Without a tracking system, are the corrective actions reducing the severity of the problem, making it worse, or just going around in circles without any useful severity changes? The following case study illustrates the application of these three pieces of data.