Design Tips for AHSS and Benefits for Concrete-Pump Maker
April 6, 2020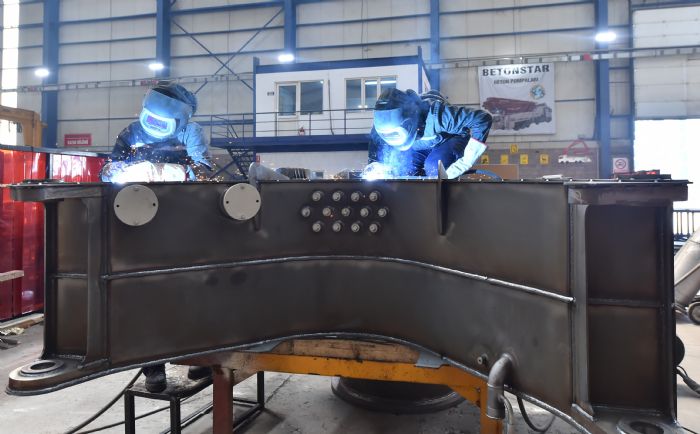 SSAB offers a video and other resources providing top tips for designing with advanced high-strength steel (AHSS). Because sheet and plate made from AHSS are less thick but subjected to higher stress levels than conventional steels, the use of this steel places an increased focus on design, say SSAB officials, noting that design literally can make or break the potential of a long-lasting product.
Important points to consider, offered by SSAB, when using AHSS include structural design, choice of material, manufacturing methods, and welding and other workshop techniques. The video, available at the SSAB website, provides additional insight on these points.
For more in-depth assistance, the SSAB Knowledge Service Center, also accessible through the website, provides experts to consult on upgrading or redesigning existing applications to include AHSS; how to form, cut or join AHSS; understanding the wear impact of AHSS for wear-critical components and applications; and more. The company also provides handbooks on designing with AHSS and possible applications.
AHSS offered by SSAB includes the Strenx line, with a Turkish concrete-pump company, Betonstar, using Strenx 900 (MPa) structural steel (pictured, during pump fabrication) to produce lighter-weight pumps used on customers' vehicles.
"Pumps that reach over 50 meters are in a special class," says Selim Alver, R&D manager at Betonstar. "To manufacture those, we require special engineering and materials, and that is why we need Strenx steel."
Thanks to the high-strength steel, Alver reports, Betonstar has been able to use a special, lighter design for the longer booms, which adds customer value.
"We have great design flexibility thanks to Strenx," he says. "For our latest 52-meter pump model, we could switch from five foldable booms to six foldable booms. It led to a lighter pump, and we decreased the weight from 41 to 39 tons. This is very important for the end user because we were able to mount the pump on a 12-meter vehicle that does not require a special permit to travel on the roads."
See also: Ssab Hardox Corp.
Technologies: Materials