ERP Software Enhancements Include Added OEE Tracking
January 1, 2014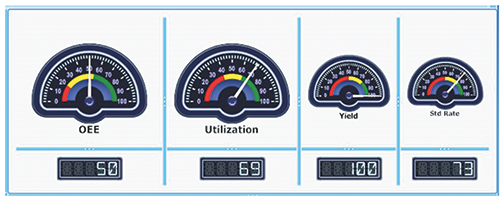 Cincom Systems, Cincinnati, OH, has signed a strategic, global cooperative marketing agreement with Memex Automation, Burlington, Ontario, Canada, introducing Memex's Merlin real-time machine-monitoring and control technology to the Cincom Total ERP system. Cincom Total is built with Microsoft Dynamics AX.
"Merlin helps unite islands of unconnected productivity information on the manufacturing shop floor," says Dave Schwarber, managing director of Cincom's business manufacturing solutions division. A manufacturing execution system (MES) application, Merlin tracks manufacturing operations bidirectionally from the ERP work order to each machine's detailed operations. It can connect to all machines on the shop floor using various protocols, MTConnect adapters or network connectivity devices. It measures capacity utilization and overall equipment effectiveness metrics, and automatically tracks details regarding every event at a machine.
Cincom Systems: 800/224-6466; www.cincom.com
See also: Cincom Systems, Inc.
Technologies: Management