ERP Module Supports Building-Panel Production Planning
January 1, 2012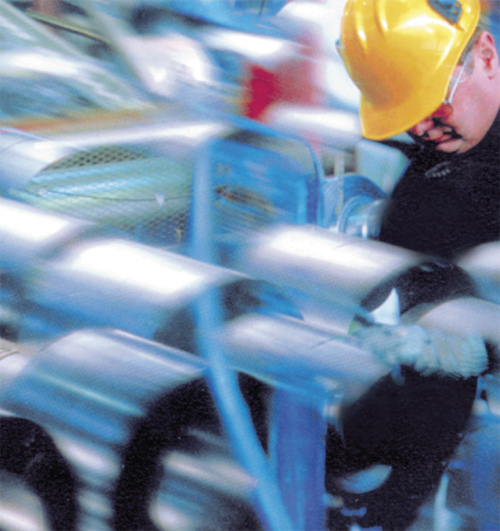 Invera, Houston, TX, provider of Stratix ERP software designed for metal service centers, introduces a new Metal Building Panel module aimed at companies that produce metal-building composite panels and profiled panels fabricated from prepainted and coated sheetmetal. Stratix software manages several functions, including sales, purchasing and receiving, inventory, production and production scheduling and financials. Use it whether you're fabricating coils, sheets, structural products, pipe and tubing, or rollformed products.
Features specific to building products, added natively throughout all functions, include inventory changes to include additional attributes specific to painted coils and profiled panels, and quote and order features for rapid entry of panels along with additional specific fields and unique packaging requirements. These features include specialized layout to handle rollforming, dual composite, composite and cut-down processes.
Profiled panels are produced by rollforming flat products into profiled/grooved panels. For sales and production purposes, Stratix tracks the consumed width of the flat stock as well as the finished width of the profiled panel. Profiled and composite panels can be sold by piece, weight, lineal measure, area or lot charge. The inventory-control function includes tracking of flashing, accessories such as screws, rivets and clips, along with roof underlayment, foam core and strippable film added to finished sheets and panels.
During production planning, the software can use a processing layout for rollforming, including embossed patterns and corrugations. This layout provides a screen with specific features for rolling and forming, and allows the planning department to create a layout that provides warehouse personnel and operators with specific instructions on how to process the material.
Invera: 514/925-8558; www.invera.com
See also: Invera
Technologies: Management