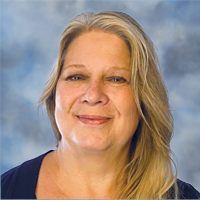 Kate Bachman
Want to Be Part of a Comeback Story?
September 25, 2023
When Andy Rosenband played professional soccer on both the Dallas Burn and Chicago Fire teams, he never imagined how prophetic the incendiary team names would be. Rosenband, now CEO of metal, wood and graphics fabricator Morgan Li, and his brother, company president Jonathan Rosenband, had just started upgrading their fifth facility in Chicago Heights, IL, that they had purchased a year prior. Then during the dawning hours of this past February 6, they watched as the building went up in flames. Nothing but a slab remains.
"It was surreal," says Andy Rosenband. "We lost 225,000 sq. ft. overnight."
Minutes after it became apparent that the building would be completely destroyed, but that everyone was safe, Jon turned to Andy and said, "We're going to be okay."
"That was huge for me," Andy shares. "There were a million thoughts going through my head. Once we knew that everybody was safe and accounted for—the most important thing—we could reset."
Hitting the Resume Button
When the smoke cleared, the brothers assessed priorities and set out a plan to resume operations. They needed space immediately. Their real estate broker, who had seen news of the fire, found a warehouse right away. Fortunately, in terms of machinery, Morgan Li lost only a powder-coating line, so no sudden large-scale equipment buys were necessary.
The brothers next identified which customer orders were on the dock at the time of the fire, prioritizing the affected orders and figured out how to backfill them from a production-management standpoint. The company fabricates custom fixtures and furniture for retailers such as Walmart, Gap, Nike and Old Navy. The fire had destroyed thousands of sign holders, brackets and various other retail-store fixtures.
"We had inventory that customers depended on, so we made customer support our top priority," Andy relays. "We brought our teams together and had team leaders relay backfill-order information, set up the production teams and develop a plan to satisfy those immediate orders. To support that business, we brought material back to our main production facility where we could reproduce all of the stock that had been destroyed in the fire." Andy notes that they didn't have to buy anything from facilities in China, where the company had restarted production years before, after some business detours, before setting up what Andy calls "redundant production" in the United States.