PMA and its Educational Foundation Celebrating Milestone Anniversaries
May 31, 2022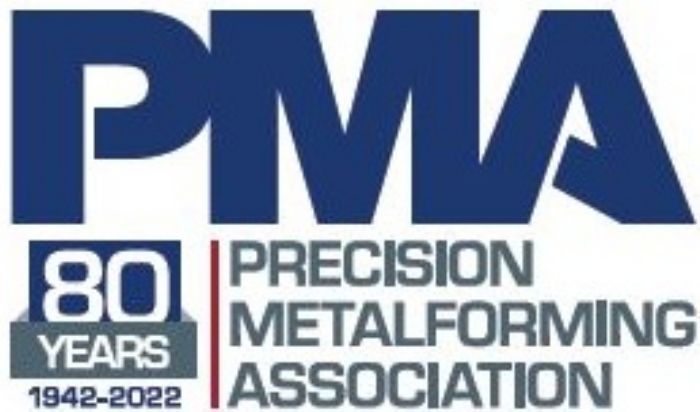 The Precision Metalforming Association (PMA) and its Educational Foundation (PMAEF) celebrate two significant milestones this year—80 years of continuous service to members, and 25 years of work to educate the industry.
"PMA is thrilled to reach these significant milestones," says PMA President David Klotz. "The strength of our association is really the support, commitment and dedication of our more than 900 member companies who come together to move their businesses and our industry forward. Together, we are stronger than we have ever been, helping member companies thrive today and helping our industry prepare for tomorrow."
To commemorate 80 years in business and 25 years of its educational foundation, PMA will highlight key association milestones in communications throughout the year, and MetalForming magazine will publish a special feature section in its June/July issue. A celebratory event also will be hosted this November at the FABTECH tradeshow in Atlanta, GA.
Here's more on these significant accomplishments!
See also: Precision Metalforming Association
Technologies: Management