Perspectives on Business Management with Susan Murray Carlock, VP of Business Development, Mursix Corp.
February 3, 2022
Welcome to MetalForming magazine's monthly Q&A sessions with executives at metal stamping and fabricating companies. With each article we'll provide an inside look at their management philosophies, share their daily challenges and how they face them, and offer additional insights. We hope that you find these interviews useful and can take away some ideas to use in your own company.
Want to be interviewed for this column? Email editorial director Brad Kuvin, bkuvin@pma.org.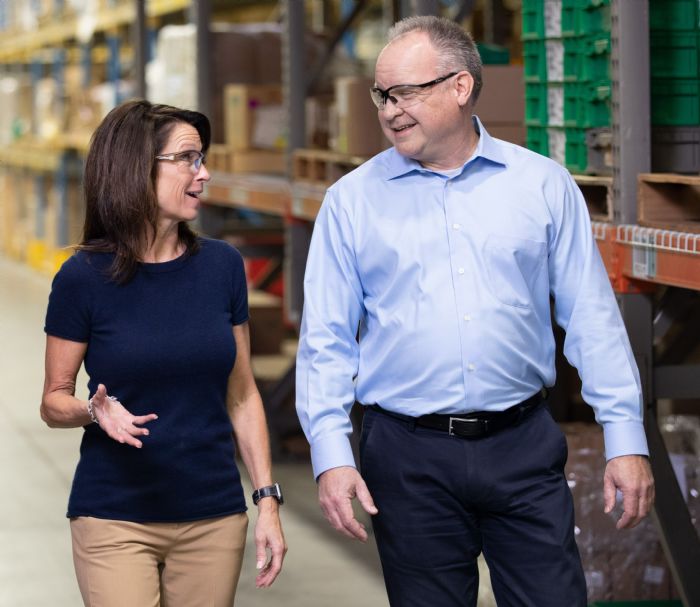 This month we invite Susan Murray Carlock, co-owner and vice president of business development at Mursix Corp., Yorktown, IN, for her insights. We spoke with Carlock just as Mursix was commissioning a new 600-ton Nidec Arisa servomechanical press, the company's first servo model and an upgrade in capacity from its 400-ton presses. At the same time, Carlock also has recently launched a 100-percent woman-owned rapid-prototyping company, set up in an area of the Mursix plant.
"Strategically thinking about and planning how we evolve and diversify are focal points," Carlock says, reflecting on the challenges and opportunities ahead. "Our goal to diversify is coming to fruition, spearheaded by our recent acquisition of an exclusive 20-yr. manufacturing contract with a startup medical-device company."
Q: What's the best management-related book, webinar or event you've recently enjoyed, and what were one or two of the key takeaways?