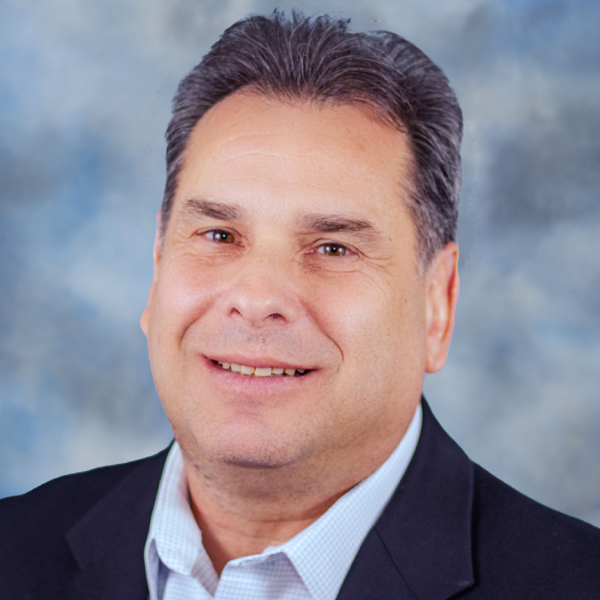 Brad Kuvin
Introducing Our New Website
April 24, 2020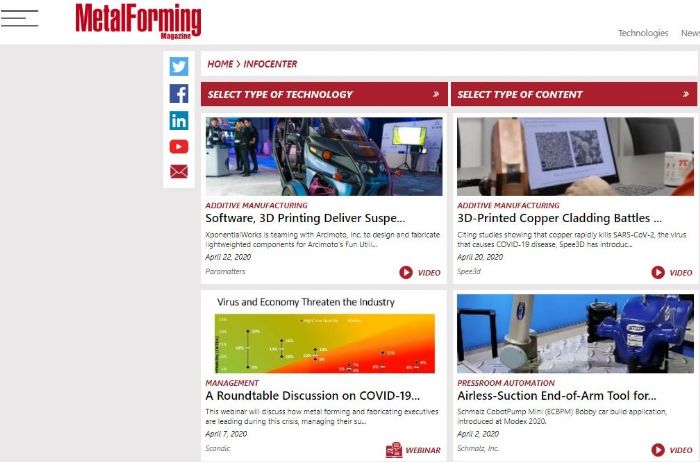 It's been a long time coming, what with more than 20 years' worth of archived articles and other content to reformat and organize. But at long last, our new website, www.metalformingmagazine.com, is now live. The site not only archives thousands of articles on a broad range of topics of interest to metal formers and fabricators, but it also provides visitors with the latest technology and management information. There's also a new Infocenter, loaded with podcasts, videos, webinars and white papers.
To take advantage of so much information, visit "My Account, using the link located at the top right-hand corner of the homepage. Use "My Account" to:
Review and update your subscription, and review event registrations.

Manage your e-newsletter subscriptions, under the My Subscriptions tab, and establish your preferences for information related to specific technologies.

And, finally, review the articles on the website that you have "liked," by navigating into your personal library using the "My Likes" tab.
So, explore metalformingmagazine.com, and make it your go-to source for vital industry information.
But Wait, There's More!
In these trying times, MetalForming, recognizing the manufacturing slowdown wrought by COVID-19 and being respectful to advertisers' marketing budgets, remains determined to deliver our comprehensive metal forming and fabricating content in the most efficient manner possible. At the same time, we are tailoring content to provide timely and actionable information and developments that manufacturers need to weather the crisis and prosper as we come out on the other side.
Toward that end, we have interrupted our regular monthly print schedule to develop a combined June/July issue, and then a special July digital issue focused on Automation and Software for the New Era of Manufacturing.
Even before the COVID-19 pandemic, manufacturers faced a "new era"—one where skilled labor is not only difficult to come by, but in many cases is becoming impossible to find. That has forward-thinking manufacturers investing in automation—for the plant floor as well as for the front office.
That's where MRP/ERP software, IoT and other Industry 4.0 initiatives come into play, and what MetalForming will cover in this special digital issue. Because of COVID-19, many shops will run smaller crews (safe distancing), and will ask those that can to work from home. Automation and visibility into the plant floor become more essential than ever before.