Successful use-case studies will describe how IoT technology helps metal formers and fabricators improve OEE and drive quality and productivity improvements. In addition, attendees will be given a roadmap for planning and executing an IoT plan.
Strive for Actionable Intelligence
IoT Experience for Manufacturers
Amada Solution Center, Schaumburg, IL
Cost: $150 for PMA members and $300 for nonmembers through August 27; $199 for PMA members and $399 for nonmembers from August 28 to October 8; $249 for PMA members and $449 for nonmembers from October 9 to October 28
Host hotel: Hyatt Regency, Schaumburg, IL; book by October 5 for $139 discounted group rate; free shuttle provided for transportation between hotel and conference (3 miles).
For additional conference details and to register, visit www.pma.org/iot.
Day One—Wednesday, October 27
1 p.m.: Registration, display area open
2:30 p.m.: CNC Digitization, Tooling Data and the Big Oversight, by David Darling, chief strategy officer, Creston Industrial
3:30 p.m.: What Industry Data Tell Us About the Promise of Industry 4.0…and the New Skill Requirements of the Workplace of the Future, by Fred Tillman, president of product development, ECI Software Solutions
4:30 p.m.: Reception, display area open
Day Two—Thursday, October 28
8 a.m.: Breakfast, display area open
8:45 a.m.: Panel Discussion—Leveraging Industry 4.0 and IoT in the Pressroom, moderated by Brad Kuvin, editorial director, MetalForming magazine; with panelists James Barrett, president, Link Systems; Stephan Robertson, general manager/vice president of sales and operations, Simpac America; Jim Finnerty, product manager, Wintriss Controls Group LLC; Komatsu America; and Steve Gruber, executive vice president, Nidec Press and Automation
10 a.m.: Toward Zero-Downtime, Zero-Defect Manufacturing, by Mo Abuali, chief executive officer and managing partner, IoTco; and Isaac Bennett, director of information systems and digital transformation, Wright & McGill
11 a.m.: Laying the Groundwork for IoT Success—Building a Team, Building a Project, by Gary Mintchell, founder, The Manufacturing Connection
11:45 a.m.: Sensor Technology Takes On IoT Challenges in the Pressroom and Fab Shop, by Helge Hornis, Ph.D., technology director, Pepperl+Fuchs, Inc.
12:30 p.m.: Lunch, display area open
2 p.m.: Industry 4.0 Transformation: Lessons Learned, by Pavan Muzumdar, chief operating officer, Automation Alley
2:45 p.m.: Presentation of case studies
3:30 p.m.: Adjourn
Those presenting at the IoT Experience for Manufacturers speak first-hand to the challenges and benefits of a connected shop floor, and the ability for technology to collect, filter and deliver actionable intelligence.
"For years, automated systems have been on a continuous-improvement path: more capable, faster and offering higher precision with increased throughput," says Helge Hornis, Ph.D., technology director for Pepperl+Fuchs, Inc., presenting on the role of sensors in smart-shop operations. "The flipside: Machines are getting progressively more complex. Higher integration and maintenance costs frequently are the result. IoT offers a surprisingly simple way to reduce that complexity by separating real-time control functions from configuration and diagnostics tasks. Focusing on the configuration aspect of an automated system, technologies (such as MQTT, an IoT messaging protocol) allow real-time control logic to concentrate on evaluating sensor data, applying outputs and activating machine cycles.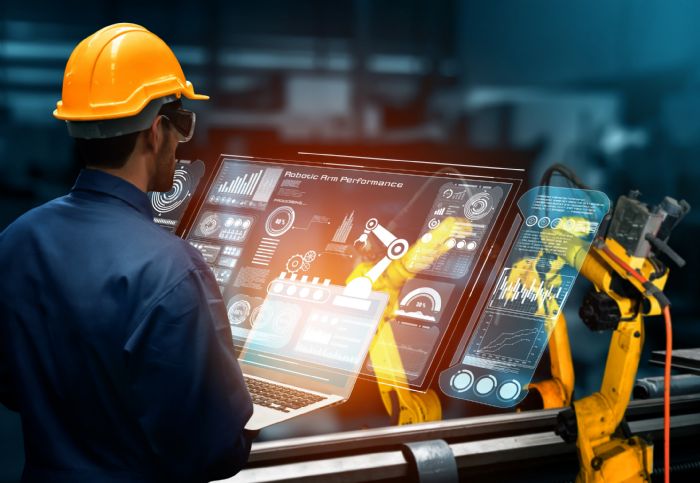 "Removing all configuration and diagnostics functions from the PLC makes ladder-logic code simple to construct and painless to maintain," Hornis continues. "New technology allows an ERP system to directly influence the build process without routing information through the PLC, thus supporting lot-size-one operations. Similarly, having direct access to sensor and system performance information simplifies dashboard construction and performance reporting."
Investing in the correct sensoring, machine-utilization and other data-collection technology, along with the technology to integrate and analyze data, certainly ups the potential for shop success. But spending huge dollars does not guarantee IoT achievement, according to Mo Abuali, chief executive officer and managing partner of IoTco and co-presenter with Isaac Bennett, director of information systems and digital transformation for fishing-equipment manufacturer Wright & McGill, on how to make the digital transition. He sees the issue not with the technology itself, but with a misunderstanding as to its implementation.
"We've seen money unwisely spent on high-tech equipment that didn't deliver on a promise to improve the bottom line," Abuali says. "The technology must fit into a manufacturer's specific production lines and processes. Augmented-reality goggles for the sake of augmented-reality goggles offer no solution if they can't keep up with a speedy line. An immediate technology goal of a digital transition: Get a good return on your investment and an improved bottom line."
Overall, the technology implemented must function in harmony with the processes involved, and in harmony with the people surrounding it.
In a successful digital transition, Abuali explains, "people skills are utilized in ways that take advantage of their natural intelligence, imagination and adaptability. In the near term, it means that people will not need to be trained for repetitive tasks better performed by machines."
Another IoT Experience for Manufacturers presenter, Pavan Muzumdar, chief operating officer, Automation Alley, also stresses the importance of people in Industry 4.0 initiatives.
"To be successful with Industry 4.0, leaders must foster a learning culture in their organizations," Muzumdar says. "They must articulate a clear vision and direction, and give their teams the autonomy, resources and space to iterate quickly and reframe undesirable outcomes as learning opportunities."
Employee involvement and buy-in will inform and spur technology selection and adoption.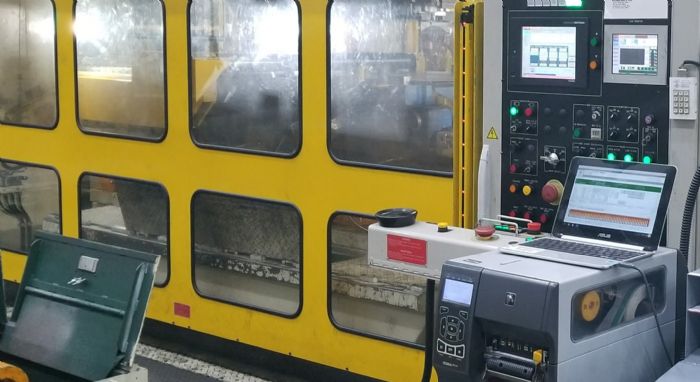 "With that in place, the human context will become clear and drive technology applications," offers Muzumdar. "In sheet metal forming and fabrication, this is particularly relevant as leaders need to educate themselves on the dynamics of rapidly evolving technologies such as 3D metal printing applications, some of which may be highly disruptive to their uses of traditional technologies."
Event Venue Showcases the Machine-IoT Union
Home to the IoT Experience for Manufacturers, the 133,000-sq.-ft. Amada Solution Center in Schaumburg, IL, showcases the company's latest technologies and training related to automation, laser cutting, press brakes, punching, robotic bending and more. The company itself has embraced IoT and Industry 4.0, as evidenced by development of its Amada Influent software, which integrates machines with the rest of the manufacturing environment, including ERP/MRP systems, to provide real-time shopfloor visibility. Solutions such as this one serve as intelligence hubs that enable informed decision making by connecting and collecting data from the entire organization, identify inefficiencies and provide real paths to continuous improvement.
For example, the newest IoT-software tools on the market for metal fabricators (including Influent) can send actual sheet-nest run times to an ERP system, allowing immediate comparison of run-time estimates—per part and for the entire nest―to actual production. This feature can eliminate what traditionally has been a blind spot for many fabricators.
"ERP integration is key," as Amada America software product manager John Parenzan recently explained to Brad Kuvin, MetalForming's editorial director. "Fabricators regularly ask during product demonstrations about the ability to integrate directly with ERP systems when nesting and also to move data collected from their turret presses, laser cutting machines and other equipment directly into their ERP systems for quick and timely access and analysis."
While this capability also can enhance other shop operations,―turret press punching, for example—it's particularly suited to helping improve the performance of laser cutting machines.
"With a turret press," Parenzan explains, "fabricators typically focus on tool restrictions and part orientation, but with a laser there's more flexibility in how jobs are nested and completed. The bi-directional flow of data from the machine on the shop floor to the ERP system and then back to the machine control can allow fabricators to adjust their programs and optimize workflow."
Such data-collection, -integration and -analysis capability helps bring to light the common blind spot of estimates vs. actual production in manufacturing environments, and helps highlight the potential in bringing IoT and Industry 4.0 onto the shop floor. Unlock that potential by joining us at IoT Experience for Manufacturers. MF

See also: Precision Metalforming Association
Technologies: Management, Sensing/Electronics/IOT