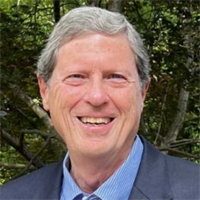 Ron Demonet
Holding On to Key Employees
August 15, 2023
In any organization, your key people are your most valuable assets. The big question is, how do you keep them? Most would say that you simply must keep them content and engaged; easier said than done nowadays.
Today's workforce is more volatile than ever, with the voluntary turnover rate in organizations at an all-time high. Young workers actively rethink their career choices and seek a work environment that offers more--more money, more personal time, more job satisfaction, and more personal development.
Take note: It's not just about the money; much more goes into the job-satisfaction formula. We tend to hire people based on the skills and perceived potential they bring to the organization. Seldom do we truly understand an employee's concerns, needs, motivations and personal life situations. To keep employees engaged, managers must show that they care about them as people and are not just "using" them. It is easy to say you care, but how are you displaying your sincerity? Remember: Actions speak louder than words.
How to Display Sincerity
Help employees to help themselves
People perform their best when experiencing balance in their lives—they tend to be happier and more motivated and engaged with everything. Work-life balance is a key factor in employee retention. As an employer, work to help your team members achieve balance. Don't seek to pry into their personal lives; rather, simply help them help themselves.
One simple way to accomplish this: Bring in an independent life coach who periodically comes to the office, say once every week or two, to work with your key people during the workday. Coaching sessions would be relatively short (about 45 min.) so as to not have a significant impact on their work.