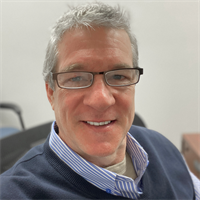 Steve Horton
Fractured Supply Chains Drive Steel Prices Skyward
April 28, 2021
Tony Krump, purchasing manager at Ajax Metal Forming Solutions, Minneapolis, MN, recently purchased galvanized sheet steel at twice last summer's price. Even at that price, he was glad to get the shipment. "It's never been like this, ever," he says. "Every link in the supply chain has issues."
Ajax, like hundreds of U.S. manufacturers that buy steel by the ton, is stuck between erratic availability and escalating prices. Steel demand has raced well ahead of supply for the last six months with no immediate sign of slowing down. Prices for hot- and cold-rolled steel, galvanized steel, and stainless steel are at all-time highs in the United States—and significantly higher than in other countries.
But it's not just the prices that concern Krump and other purchasing managers; it's the rate of increase that carries shock value. Hot-rolled coil steel, considered a bellwether, checked in at $1370/ton in mid-April, more than triple the low of $440/ton just seven months ago.
A Bleak Summer Ahead
In December, Pittsburgh, PA-based steel producer Allegheny Technologies Inc. announced its intention to stop producing standard stainless sheet products due to low margins. As noted in a bizjournals.com article, in March 2021 workers at Allegheny Technologies went on strike, shutting down production at the company's mills and putting additionsal stress on the supply of stainless sheet products. These and other key indicators point toward even higher steel prices this summer, according to a recent report from SteelMarketUpdate.com.
Today's new reality leaves Krump and Ajax's customers with a difficult choice: Stock up on steel now to avoid running short, or buy what's needed at the moment and hope for better pricing in the months ahead. Some OEMs have begun to ask their metal forming suppliers to stock up, by buying steel now and producing parts that won't be needed for several months.