Lamiera 2023, Italian Sheet Metal Forming and Cutting Event, Set for May 10-13
March 1, 2023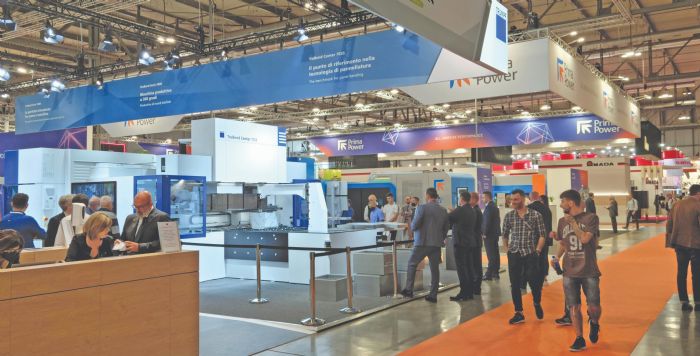 With an expected 300-plus exhibitors, Lamiera 23, the major Italian sheet metal forming and cutting event, is set for May 10-13 at fieramilano Rho in Milan, Italy.
Besides laser, plasma and thermal cutting technologies for sheet metal, bars, sections and tubes, Lamiera proveides a comprehensive offering of sources, consumables and machines, with the laser cutting segment particularly well-represented, according to to event promoter UCIMU-Sistemi Per Produrre and organizer CEU-Centro Esposizioni UCIMU. MetalForming magazine presented a comprehensive roundup of Lamiera 2022, which featured many suppliers that provide to North America.
For details on Lamiera 2023 and to register, visit www.lamiera.net.
Technologies: Management