Formnext 2021—Live and Virtual Options
November 3, 2021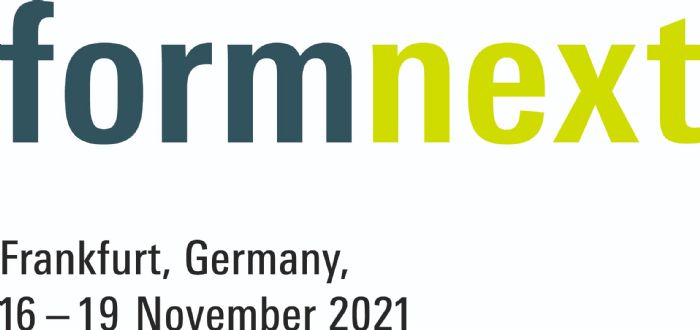 For the first time in two years, the world's largest additive manufacturing (AM) exhibition, Formnext goes live in Frankfurt, Germany, November 16-19, 2021, with a virtual component, Formnext Digital Days, set for November 30-December 1. Formnext's organizer, Mesago Messe Frankfurt, reports that more than 500 exhibitors, with 55 percent of those from abroad, have signed on thus far for the live event, which is open for those who have recovered from, or have been vaccinated against, COVID-19. There is then no need to wear a mask or adhere to social-distancing rules, according to show organizers.
"This allows our exhibitors and visitors to enjoy an authentic trade show experience and hold normal conversations," says Sascha Wenzler, Mesago MesseFrankfurt vice president.
Besides hundreds of exhibitors, Formnext 2021 highlights include talks by industry experts; special presentations by industry professionals from Italy, which serves as the 2021 partner country; innovations offered through the purmundus challenge (more on that below); the Start-up Challenge Pitch-Next Event; and the TCT Conference and Stage presented by Formnext content partner TCT Group.
Innovation in Progress is the theme of this year's international purmundus challenge design competition. The aim is to celebrate the latest developments in the world of 3D and 4D printing. The purmundus challenge finalists and winners will be featured in a special showcase at Formnext 2021.