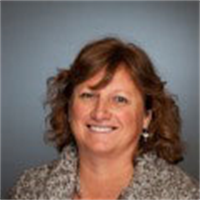 Debbie McGrath
Using Social Recognition Through Technology as Part of Your Talent-Management Strategy
May 1, 2015
Posted to HR.com by Michelle Hughes, Applause IT Recruitment
Social employee recognition (SER) has become a critical component of a talent-management strategy; it can impact every employee every day, and play a key role in your talent-management initiatives. Despite many businesses thinking it's something relatively new, the strategy can be traced back to the Ford Motor Company in the early 1900s, when Henry Ford rewarded his employees with gifts in order to retain their services and meet his production quotas.
The world is somewhat different now and today's employees aren't rewarded with gifts to retain their services or to ensure that they carry out the duties they are paid to perform. It always will be a challenge for companies to engage with and retain employees.
Social recognition ticks the 'individual' box and looks at one of the most important aspects of human recognition—acknowledgement with peers. Call it a buzzword if you will, but social recognition is a very powerful tool. It's real, it's impactful and it's set to hit the mainstream as more and more realize how effective it can be for employee retention. And, it's also enjoyable and cost effective.
What is Social Recognition?
In short, social recognition is an employee being recognized by his peers via technology, including mobile and social-media channels. This practice enables employers to give an employee instant appreciation of company values and behaviors and accolades for producing the kind of results the company desires. SER uses the latest platforms to recognize employees, rather than the old "call them into the office and give them a pat on the back" scenario.
SER not only lets employees see that you have recognized their performance, but all the other team members and employees also can see it—a modern mutual-appreciation society, if you will.
Nobody at any level wants to feel as if their efforts are going unrecognized. The majority of employees merely look to feel valued and recognized for their hard work. They simply want to know that their employers take notice of the extra effort they put forth for the good of the company. Ultimately they want their loyalty to be rewarded, but not necessarily in monetary terms. Sometimes a 'thanks' is all it takes.
The key to successful SER is to implement it companywide. Different programs for different departments lead to confusion and frustration. Only by developing a blanket system across the entire company can everyone know they are singing from the same song sheet. Consistency equals harmony in the workplace and without this, in today's cut-throat world, you are asking for trouble.