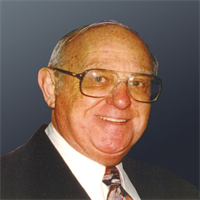 Irv Blackman
Succession, Estate and Lifetime Planning—Three Natural Companions for Family Businesses
April 1, 2011
Do you own all or part of a closely held business? Sooner or later, like it or not, you must deal with succession-planning problems. Hands down, most readers call me for help with their business-succession plan. Most do not have an estate plan or, if they do, it's out of date. There is no to properly prepare a succession plan unless it's part of a comprehensive estate plan.
Also, most readers fail to fully understand their most valuable asset—often called lifetime equity growth (LEG). LEG represents one's ability to earn income, of all types for the rest of your life, encompassing the growth of assets over time. LEG cries out for a lifetime tax plan.
Also, remember that the estate tax can cause no harm until you (and spouse, if married) leave this earth. Guesstimate your life expectancy—average for men is 75 to 77, average for women is 79 to 81. Write down how many years your LEG will likely increase your taxable wealth, and your potential estate tax liability. A lifetime plan will keep the LEG in the family, instead of losing it to the tax collector.
Following is an example of a typical reader (Joe) who called asking about a succession plan, which blossomed into three plans: succession/estate/lifetime. Joe (age 61) owns 100 percent of Success Co., an S corporation. He and his wife Mary (age 59) have three children, one of which (Sam) works in the business. Joe's question: "What's the best to transfer Success Co. to Sam without getting beat up with taxes?" Upon further review, it became clear Joe had three main goals: Avoid tax on the transfer of Success Co. to Sam; treat the two nonbusiness kids fairly; and create an estate plan that would transfer his wealth to his family without being reduced by the estate tax when Joe and Mary die.
Here's the four plans we created for Joe, dovetailed into one comprehensive plan.