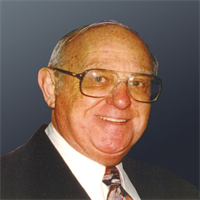 Irv Blackman
Sell Your Business to a Key Employee—Tax-Free for Both of You
April 1, 2016
Own all or part of a closely held business? Someday the succession-plan buzzer will go off. You would like to see the value of your business in your personal bank account. Wouldn't it be nice if all of those dollars came to you tax-free?
It can be done legally. An intentionally defective trust (IDT) is the strategy that makes the transfer tax-free. This article zeros in on a transfer to a key employee. Why? In practice, a key employee is the logical choice when no close relative of the owner is in the picture. But there are a couple of challenges: The employee has no money, and very few professionals know how to implement an IDT. What to do?
Let's take a look at an actual case. Joe, age 64, wants to sell his business, Success Co., to Cy, a key employee who actually runs Success Co. but has no money to fund the purchase. Joe goes to see his lawyer, and explains, "Cy and I have agreed on a price for Success Co., $5.7 million to be paid over 10 years with 4-percent interest on the unpaid balance. My tax basis for Success Co.'s stock (an S corporation) is about $500,000. What's the best way to structure the sale?"
Joe's lawyer advises the use of an installment sale. Why? Joe will not pay tax on the $5.2 million capital gain or interest income until he actually gets paid by Cy.
The Tax Cost of an Installment Sale
Joe's lawyer explains the tax consequences of an installment sale: The top rate for ordinary income is 39.6 percent, which includes the interest income Joe will receive. Capital gains (long-term) are taxed at 20 percent. Simply put, Joe would be clobbered with federal taxes as well as state income tax.
Now what about the tax cost for Cy? Joe's lawyer explains that Cy also gets clobbered. Let's lower the price of Success Co. to $1 million to make the numbers easier to follow. If the income tax burden (state and federal combined is 44 percent), Cy must earn $1.78 million, paying about $780,000 in taxes, to have the $1 million to pay Joe. Now remember to multiply these numbers by 5.7 (the price for Success Co. is actually $5.7 million). Also remember, the unpaid balance always bears taxable interest.
In addition, Cy's personal financial statement must now show a liability of $5.7 million, making it almost impossible for Success Co. to borrow money for growth, as banks want a personal guarantee from the owner.
Disappointed, Joe—an avid reader of this column—called me.