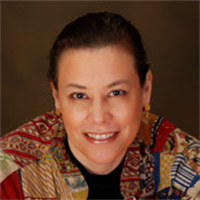 Susan Lesser
Prospective Hindsight Why You Should Plan to Fail
January 1, 2012
Oftentimes, initiatives fall short when unanticipated challenges arise. A failure strategy, better known as premortems, is a process by which a company identifies and addresses potential challenges before they occur. In a medical setting, for example, a postmortem offers interested parties insight into what caused a patient's death. Everyone benefits from this learning, except, of course, the patient. In a business setting, a premortem is conducted before a project is implemented. This preventive, proactive process works to ensure that possible difficulties do not arise.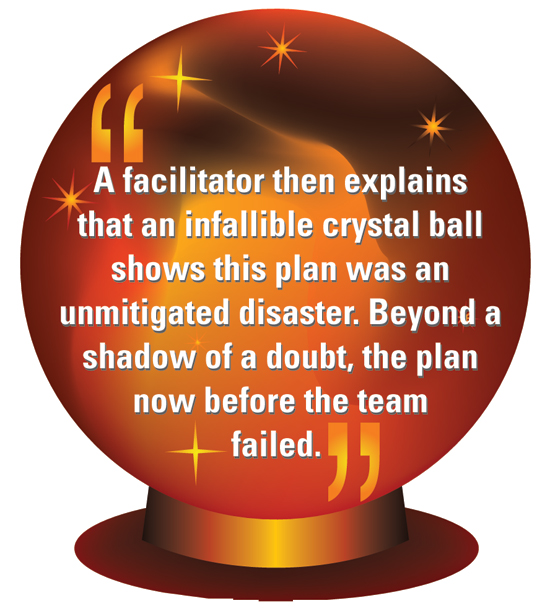 The most recent iteration of premortems is based on research conducted by Deborah J. Mitchell of the Wharton School, Jay Russo of Cornell, and Nancy Pennington of the University of Colorado. They determined that "prospective hindsight"—imagining that an event already has occurred—increases by 30 percent the ability to correctly identify reasons for future outcomes. When tested against other project-planning techniques, premortems have been proven to be an effective to lift group member confidence in a project plan.
To better understand how this might be possible, let us first examine the premortem process.
Steps for Conducting a Premortem
The team planning for a new project meets to create the plan or initiative. A facilitator then explains that an infallible crystal ball shows that the plan will be an unmitigated disaster, explaining that beyond a shadow of a doubt, the plan before the team will fail.
However, the crystalball does not indicate the reason for the ghastly failure. That job—identifying the possible causes of failure—belongs to the team. Team members begin their analysis by individually writing down all of the possible reasons why the plan could fail.
Next, the facilitator asks each team member to describe what was on his list, starting with the team leader and progressing around the room, gathering one reason from each member. This process repeats until every possible reason for failure has been explored.

Because each person in the room has had a different set of experiences, and approaches things with a unique mindset, the resulting comprehensive list of concerns with the plan, as proposed, is created from the group's collective knowledge. (Warning: This step greatly reduces team confidence in the plan—temporarily).
Team members now are asked to review the list of concerns, and suggest one action that could help to reduce the likelihood of the fiasco pictured in the crystal ball. (Depending upon the group, it may be advisable to first tackle the two or three items of greatest concern, and schedule a second meeting to discuss ideas for eliminating or mitigating the other potential problems identified.)
As the plan for the new project unfolds, the premortem list should be revisited periodically to see if any of the items are appearing, and identify any new failure opportunities that may have arisen.