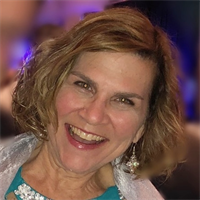 Nancy Lesinski
Professional Services vs. DIY Marketing—Finding the Right Balance
November 1, 2012
Long gone are the days of art markers and keyline boards, and of hard-copy images with loads of airbrush retouching. With a few technology tools and the right applications, each desktop computer holds the technical capability of an entire ad agency. Yet understanding how to use a high-definition camera, PowerPoint, InDesign, Constant Contact or any other pieces of equipment or application software does not makes one a marketing communications expert. A warning: poorly produced content reflects negatively on your company and your brand.
Here are some key issues we see as we peer out at the marketing-communications landscape.
Photography: A (good) picture is worth 1000 words, and as high-quality digital cameras have become incredibly affordable, achieving quality images should be simple. However, we find that many self-taught photographers struggle with lighting and composition. Hiring a professional photographer who is experienced with shooting industrial environments and products often is well-worth the investment. So, if you are just documenting images for your files, handle it yourself. However, when highlighting new pieces of equipment in literature or on your website, consider investing in a professional.
Video: As video playback software and hardware has improved significantly in recent years, so has the use of video as a marketing-communications tool on the Internet. Between 2010 and 2011, the number of unique video viewers in the United States increased by almost 42 percent. During that same time period, the number of videos viewed reached 43.5 billion. While this trend presents opportunities for marketing, a poorly produced video can quickly taint your brand. And, a poorly marketed video may never show up on the radar. Seek to create engaging videos comprising content of value and relevancy to your prospective viewers. Strong script-writing and graphic skills are a must; a theatre background also is helpful.
Literature: Just because someone in your office can use InDesign, Quark or Photoshop does not mean they are a graphic artist. A rule of thumb: More is not necessarily more, so avoid the temptation to load literature up with lots of color, copy and typefaces. Conceptualization, messaging, composition, illustration, copywriting and layout all are distinct skill sets that are hard to replicate.
Social Media: Here is an area where it helps to have someone onsite working in real-time to convey your company's messaging. Unfortunately, too many companies leave this as an open-ended task with no set guidelines for posting. Assign one or two people to this task, with a schedule and develop a set of key messages to keep the company's brand message on target.
Need Help?
If you need help navigating these marketing avenues:
• Look for an agency with experience in your type of business. If you don't know where to turn, benchmark other business owners in your industry.
• Develop a marketing budget and share it with the bidding agencies. No one can put together the best plan for you if they don't' know what they are working with. A rule of thumb for marketing-dollar allocation: 3 to 5 percent of gross sales for established businesses, and 5 to 7 percent for a new business.
MF
Technologies: Management