PMA Leadership Conference and Annual Meeting Ready to Roll
December 1, 2016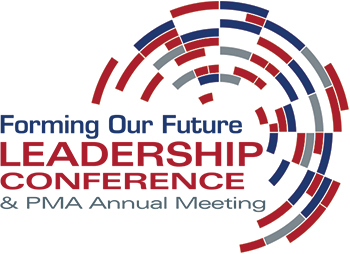 It's time to rally your team and get ready for Forming Our Future, the premier event hosted by the Precision Metalforming Association for metalforming executives looking to sharpen their skills, connect with peers and gain valuable insights into industry trends. Scheduled for March 8-11, 2017, in Dana Point, CA, the PMA Leadership Conference and Annual Meeting promises to attract more than 200 senior leaders for four days of networking, education and presentations.
This year's list of topics and esteemed keynote speakers includes:
Managing to Win!, presented by Joe Theismann, former NFL player, broadcaster and entrepreneur

How to Succeed in Business and Life, presented by Bill Rancic, entrepreneur, New York Times best-selling author and winner of season one of NBC's The Apprentice

Driving Better Decisions with Benchmarking Data, presented by Laurie A. Harbour, president and CEO of Harbour Results Inc.

Economic Update 2016/2017 Panel Discussion, moderated by Dhaval Jadav, alliantgroup CEO, and featuring Rick Lazio, alliantgroup senior director and former U.S. Congressman, and Neeraj Mital, private equity/M&A advisor
Attendees also will:
Engage in a variety of educational sessions that tackle the industry's most pressing topics, such as attracting and retaining top talent, government regulations and materials impacting your business;

Enjoy unique and inspiring social events including a tailgate-themed dinner party, a formal gala and a golf shamble; and

Meet and network with peers from other companies also interested in promoting the growth and development of the metalforming industry.
Visit www.pma.org/formingourfuture for a complete agenda, a list of speakers and hotel registration.
See also: Precision Metalforming Association
Technologies: Management