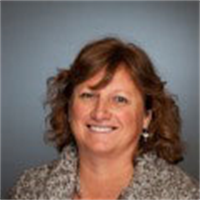 Debbie McGrath
Managing the Risks of Contingent Labor
January 1, 2013
Posted to HR.com by Michael Kirsten, thought leadership and content marketing, Kelly Services, Inc.
Global companies are relying more heavily on contingent workers to control rising labor costs, bridge skills gaps and respond to fast-moving market conditions with greater agility. According to a 2012 Aberdeen Group survey, the average company's workforce comprises 26 percent contingent workers. Experts speculate that for some global companies, the contingent workforce may represent an even higher percentage of the total workforce than traditional employees.
Yet, as companies increase their dependence on outsourcing and third-party labor, organizational limitations come into plain view. Internal processes and systems typically are not adequate to manage the inherent risks of a contingent labor force, not to mention extract maximum value from this resource.
Among the most common consequences of being ill-equipped to manage contingent labor:
• Regulatory and compliance risks. Multinationals have difficulty tracking third-party labor through a single 'choke-point,' and unwittingly take on high levels of compliance-related risk. A company that misclassifies workers may be subject to audits and penalties, which vary country-by-country.
• There appears to be growing interest in the United States to further regulate this area, based on a proposed bill to amend the Fair Labor Standards, as well as newly published rules on worker classification.
• Access and security. Many companies typically impose less-stringent security standards on contingent labor than on employed labor. A 2011 survey by HireRight found that only 48 percent of companies that use contingent labor conduct background checks on those workers. Further, only 22 percent conducted drug testing during the onboarding process, and just seven percent maintained ongoing drug testing.
• Visibility/analytics. Many companies cannot assess the amount of third-party labor supporting them, where those individuals are located (geographically and by job category) and what they have access to.
• Technology. Without an integrated solution to manage vendors and 'on-board' workers, and to track spending, organizations are ill-equipped to make the strategic decisions necessary to deploy contingent labor efficiently and safely.
The commitment among global organizations to solve the problem is growing. Forty-one percent of companies surveyed by Aberdeen Group believe they face increasing risk related to managing contingent labor. And, 56 percent reported that their top priority was to improve visibility into all facets of contingent workforce management.