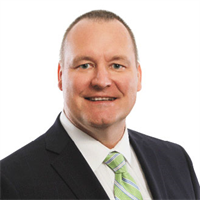 Robert Dobrowsky
Leading Change: A Focus on Human Resources
December 1, 2012
The world of work changes continuously. Because of this reality, companies must think about their human-resources-related challenges, and lead the charge to address areas vital to your viability and success. These include:
• Performance measurement and management;
• Doing more with less; and
• Employee morale.
Performance Measurement and Management
Successful companies tend to follow best practices in performance management. Regardless of the number of employees or the age of your business, we recommend implementing at least some of the following practices. All have been shown to improve performance and increase a company's bottom line.
Align individual goals with key business objectives. Individual employee goals should roll up to achieve departmental goals, which achieve organization-wide goals. Make high-impact goals realistic and specific. Effective goal setting describes individual behaviors and results that directly contribute to organizational success. These goals provide the roadmap employees can follow to contribute to the company's success.
Identify and define job competencies critical for success. A competency model describes a specific combination of knowledge, skills and characteristics important for success. Competency models serve as a roadmap for keeping leaders and employees on course. Leadership competencies, for example, call out key success factors such as leading change, business acumen, developing others and agility. Use these competencies to inform and align organizational initiatives such as leadership training, hiring new staff and promoting existing staff.
Provide specific and continuous performance feedback. Performance feedback proves most effective when targeted and timely. Best-in-class organizations offer balanced performance feedback continuously throughout the year. Equip supervisors with practical and specific tools and training to increase their skills and confidence in providing feedback to employees. The biggest barrier to performance feedback: resistance by managers to give it, largely because they lack the required skills or tools.