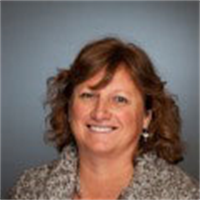 Debbie McGrath
#IWantThatHat! A Case Study on Hashtags and Creative Twitter Recruitment
January 1, 2014
Posted to HR.com by Barry Diamond, vice president, business development, Pinstripe, Inc.
I spent some time the other day exploring recruitment-related articles, blog posts and the like, specifically those related to recruiting via social media, and one story in particular jumped off of the page. Its title: Employers Take to Social Media for Recruiting. It described the Minnesota State Patrol's fantastic recruitment campaign created using Twitter (@MnDPS_MSP). Some context:
The Minnesota State Patrol sought an effective, nontraditional to recruit high-quality, diverse talent (officers) and grow its talent pipeline. It leveraged Twitter, Facebook and even YouTube to spread organizational awareness, share testimonials about the job, and ultimately recruit the talent needed to continue protecting the law and safety of citizens on the road.
Breaking the Traditional Mold
What I see most often on Twitter from recruiters is the use of the simple hashtag #job. I'm not saying there is anything wrong with this strategy, but the State Patrol buried tradition and changed the game. It took one item unique to its uniform—the flat-billed circular hat of a patrol officer—and created a relevant, fun and unique hashtag.
Specifically, it used the hashtag #IWantThatHat to create a buzz around its Twitter account. This is a popular, tongue-in-cheek and seemingly irrelevant hashtag in terms of recruitment marketing. However, it entered the State Patrol into the consciousness of many Twitter users beyond those seeking such a position. Rather than settle for convention, it built a unique campaign around this hashtag and maximized its potential.
From its very first Tweet on June 28, 2013 until the last Tweet on July 12, it posted this hashtag 104 times on Twitter and garnered more than 200 applications—in just two weeks. Here is one example:
MN State Patrol @MnDPS_MSP: Just say no to cubicles. Become a state trooper. Apply July 1-12 at mntroooper.com #IWantThatHat.
In addition to the Twitter campaign, the State Patrol posted YouTube videos featuring officers speaking about the job, and even held live chat sessions on Facebook.