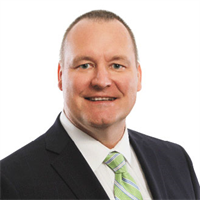 Robert Dobrowsky
Four Ways to Manage Supply-Chain Challenges
December 1, 2013
Supply chains must continue to meet the challenges and everyday pressures that als have existed—reducing costs, demanding higher quality, improving lead times and responsiveness, and reducing risk.
Today's supply chains face additional challenges above and beyond those, including:
• Increasing complexity and global networks
• Increased volatility
• Shrinking product lifecycles
• Increasing customer demands and expectations
• Intense pressure to reduce costs throughout the supply chain
• Accelerated product innovation
• Race to new markets
• Increasing risk profiles
Today's supply chains must be more responsive than ever to these challenges and to dynamic conditions. Traditional techniques and approaches that support predictable business models no longer suffice. To manage today's supply-chain challenges, manufacturers should start by focusing on four areas:
• Improve supply chain visibility.
• Become more agile.
• Focus on risk management.
• Develop/align the supply chain organization and talent.
Improve Visibility
According to a recent poll by Gartner, Inc., an information technology research and advisory company, supply-chain visibility and event management is the top supply-chain management application for 2014. However, the adoption of supply-chain visibility by most manufacturers has been slow, despite the desire to move in this direction. The goal should be to obtain visibility into key data sets that span across the extended supply chain, in a timely or real-time basis. Achieving this level of visibility is a precursor to the next area of focus—becoming more agile and flexible.