Enrollment Open for 2015 Management Development Academy
September 1, 2014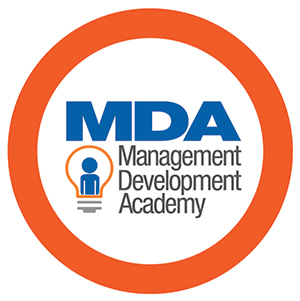 PMA invites middle-management professionals to enroll in its 2015 Management Development Academy (MDA), a three-part series of forum-style workshops, coursework, seminars and structured networking designed for mid-level managers. Participants will learn practical skills and strategies about how to succeed when analyzing metalforming markets; conducting marketing research; managing assets and budgets; communicating in the workplace; and developing and managing the supply chain, financial and customer accounts, contracts and human resources.
The series will be held December 7-9, 2014, in Cleveland, OH; February 15-17, 2015, in Tampa, FL; and May 3-5, 2015, in Kansas City, MO. During each of these 2.5-day sessions, knowledge experts will share their experiences and insights on topics that address managerial excellence and performance improvement. Attendees also will learn through case studies, facilitated brainstorming, roundtable discussions, instructional and interactive exercises, applied projects, peer-to-peer networking and multifaceted group interaction and learning.
More than 100 mid-level managers have graduated from the MDA since its inception in 2011. Class size is limited so that participants can develop an intimate network of peers that they can rely on as they grow their careers and lead their businesses.
Visit www.pma.org/mda or contact Bruce Broman, 216/901-8800, bbroman@pma.org, for more information and to register.
See also: Precision Metalforming Association
Technologies: Management