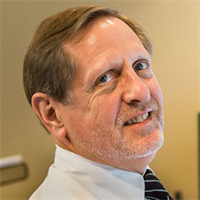 Craig Fitzgerald
Capacity Management: The Difference Between Good and Great
June 1, 2012
What a difference a few years makes. In 2009, North American production and U.S. sales of light vehicles reached 8.6 million and 10.4 million, respectively, while, according to IHS Automotive, 2012 vehicle production is projected to reach 14.7 million units with sales of 14.2 million units. And, 2013 is looking even better—production forecasts are 15.4 million units with U.S. sales of 14.9 million units. With this kind of production and sales rebound, automotive-parts suppliers must be flourishing, right?
Not so fast. While this assumption seems logical, it ignores the capacity dimension of the relationship between volume and profit. Reports abound of production shortages for automotive parts. I just attended a conference where a Chrysler official admitted to assembly-plant shutdowns caused by parts shortages. One week it's investment castings, the next week it's electronic components, and by month end, it's tires and rubber bushings. How can this be when the Federal Reserve reports capacity utilization in the stamping and forging sector at 62.1 percent (as of fourth quarter 2011) and 65.9 percent for the motor-vehicle parts-manufacturing sector?
Three factors contribute to this apparent inconsistency. First, the government data is misleading, reflecting all in-place equipment, whether modern, fast and precise, or antiquated, slow and incapable of holding tight tolerances. In reality, suppliers' schedules and output reflect in-place equipment capable of stamping parts efficiently and at a competitive press run rate. The difference between these two measures (theoretical versus practical capacity) is significant.
Second, it's never been more challenging than it is now to hire engineers, program managers, quality personnel, production supervisors and hourly workers. Many suppliers have equipment capacity but lack the personnel to run a third (or even a second) shift. Today, manpower shortages are just as or more important than equipment-capacity shortages.
Finally, stressed production schedules have caused many suppliers to abandon preventive-maintenance routines, causing unscheduled equipment downtime due to breakdowns and failures.