U.S. and North America Holding Steady
Housing and business fixed investment in the United States will gain strength, while consumer spending continues to grow steadily, IHS finds. A slight rise in oil prices will give a boost to the producer side of the U.S. economy, but not so much as to shock consumers into altering their driving habits or vehicle choices significantly.
On the producer side, as Wall notes, falling commodity prices have reduced automotive production costs. Material costs in a typical 3500-lb. U.S.-produced vehicle—including steel, aluminum, plastic resins rubber, glass and iron−have dropped by 51 percent since 2011, to below $1200.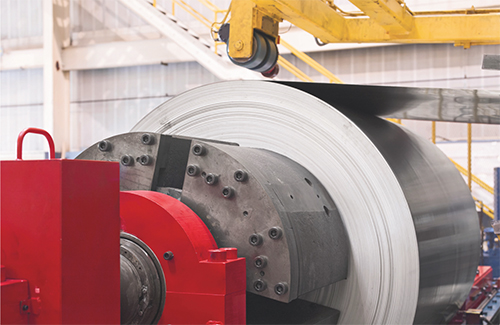 Falling commodity prices have reduced automotive production costs, with material costs in a typical 3500-lb. U.S.-produced vehicle−including steel, aluminum, plastic resins rubber, glass and iron−dropping by 51 percent since 2011 to below $1200. Photo courtesy of Tesla Motors, Inc.

Given that general economic backdrop, Wall offers a detailed forecast for U.S. automotive production and consumption. With the economy looking up, U.S. consumers are increasingly planning to buy new vehicles. The increase is not just based on need, according to Wall, but genuine want.

He notes the strong correlation between new housing starts and full-sized-pickup sales. As mentioned, housing is strengthening, with housing starts recovering though they aren't expected to reach the previous peak of 2005-2006, when starts approached 2.5 million. In that same timeframe, U.S. sales of full-sized pickups topped out at nearly 350,000. By 2009 and into 2010, housing starts and pickup sales dropped below 100,000. In 2016, with housing starts expected to top 1.5 million, full-sized-pickup sales should reach 150,000. Sales are boosted by improving commercial-fleet sales, redesigned vehicle offerings and low gas prices.

Active Launch Schedule

Wall sees U.S. light-vehicle sales reaching about 18.2 million units in 2016, up from 17.5 million in 2015. Higher interest rates, legislated vehicle content and urbanization of the population will combine to slow sales momentum. Compared to last year, the traditional Big Three—General Motors, Ford and Fiat/Chrysler—are expected to boost North American light-vehicle production by 2.5 percent to 9.5 million units in 2016. GM features an active launch schedule, including the Cruze, XT5, Acadia and Bolt, among others, while Ford rolls out new versions of the F-250/350 and the Continental. Chrysler introduces the all-new Pacifica to its production schedule. Toyota, Honda Renault/Nissan and Hyundai, tagged the Asian Four in IHS's report, will increase North American production 6.1 percent to 6.8 million units. Look for new-domestic launches including the Honda CR-V and Ridgeline, and the Suburu Impreza. The German Three, Volkswagen, BMW and Daimler, will boost production 3.9 percent to 1.3 million units.

Captial needs are expected to increase with a new wave of launches on the horizon. From 25 North American program launches in 2017, expect 40 in 2018 and 49 in 2019−quite a jump.

Mexico Production to Continue Rising

By country, from 2016 to 2023, expect Mexico to boost North American light-vehicle production by 5 percent, an increase of more than 1.4 million units. Production in Canada may drop 4.6 percent, representing a decline of 669,000 units. U.S. production is expected to decline by 0.1 percent, a drop of 86,000 units. These numbers reflect the ongoing shift of production to Mexico. In 2018, Mexico is expected to produce 2.4 million Big Three vehicles and 2.1 vehicles from the new domestics, increasing to 3.0 and 2.0 million, respectively, by 2023. The Southern United States should stay steady as a major producer. In 2018, expect the U.S. South to produce 1.4 million Big Three and 4.1 million new-domestic vehicles, and 1.3 and 4.2 million vehicles, respectively, by 2023. U.S. Midwest production also should remain steady—4.7 million Big Three and 1.7 million new-domestic vehicles produced in 2018, and 4.8 million and 1.8 million, respectively, in 2023.

Overall for North America, the production outlook follows a demand recovery, and growth prospects exist for OEMs with further expansion plans.

Opportunity Targeting is Critical

Summarizing the worldwide automotive industry in 2016, IHS's Wall sees the following:

• North America and Europe serve as critical offsets to the volatility and lackluster growth presented by emerging markets.

• The influx of new-product offerings creates margin pressure for weaker players. Competition will only intensify, yet opportunity targeting is critical.

• Technology will be a key differentiator for automakers and suppliers. Opportunities exist in the areas of advanced driver-assist systems, infotainment, powertrain and lightweighting. MF

Technologies: Management