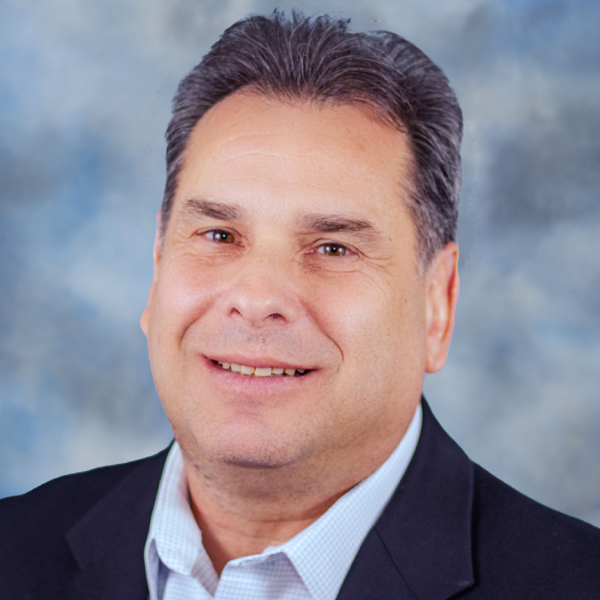 Brad Kuvin
Auto-Parts Suppliers Gaining the Upper Hand
April 1, 2013
Happy 20th Anniversary to the Precision Metalforming Association's (PMA) annual Automotive Parts Supplier Council (APSC) meeting, slated for Novi, MI, April 30-May 1, 2013. Launched in 1993 to provide a forum for metalforming-company executives serving the automotive market, the event provides a unique opportunity to exchange ideas related to profitability, capacity, market forces etc. Aside from the invaluable networking opportunities afforded by the APSC meeting, attendees also learn about best practices being performed by metalformers in the automotive-parts supply chain, hear presentations on capacity constraints and receive valuable forecast data.
"As an automotive supplier, this is the most important PMA event that you can attend," says Wes Smith, president of E & E manufacturing, Inc., "both for content and networking."
"How can you be selling to the automotive market and not take the opportunity to hear such information and facts about the market," adds Arnie Mayher, sales manager, Stripmatic Products.
And, adds Neil Allen, president, Sunstone Components Group:
"I know of no other place to obtain an al-encompassing outlook on the state of the automotive industry."
High Single-Digit Profits
"Metalformers serving the automotive industry should be earning solid and improving profits, taking costs out of their businesses while riding the escalating volumes we've seen in the last few years," says Craig Fitzgerald, Plante Moran, a long-time industry consultant and contributor to the APSC meeting. As he did last year, at this year's meeting Fitzgerald will moderate an industry panel on Automotive Supplier Best Practices, with an emphasis on strategic positioning.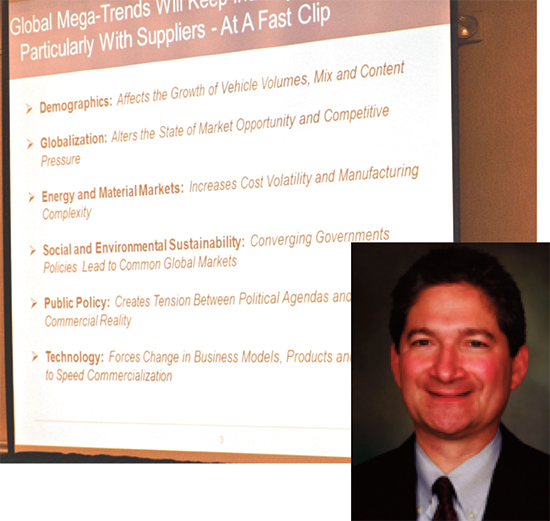 Dave Andrea, senior vice president of industry analysis and economics of the Original Equipment Suppliers Association, once again will moderate the Automotive Forecast Panel, one of the most valuable agenda items of the APSC meeting. Last year Andrea discussed several "mega-trends" affecting automotive-parts suppliers, including the energy and material markets and social and environmental sustainability.
"The underlying message and key discussion points will focus on how metalformers can improve competitive dynamics," says Fitzgerald. "The goal is to create a value proposition that effectively reduces the number of competitors capable of bidding on projects, so disciplined pricing practices of the best suppliers become the norm rather than the exception. That's a winning formula for earning higher profits."
What strategic moves are metalformers making to get there? "At the upcoming 20th anniversary APSC meeting, we'll discuss how metalformers have differentiated themselves in recent years," Fitzgerald says, "and the moves they need to make in the near future to ensure success through the rest of the decade and beyond."
Of note: Fitzgerald says that while 30 percent of the global volume in the industry currently is on a multi-continent platform, by the end of the decade that percentage will grow to 50 percent. "Metalformers will not be able to effectively provide to those global platforms without multi-region capabilities —Europe and China, for example," Fitzgerald says.
Another area of focus for metalformers in coming years, Fitzgerald says, is design for manufacturability. "Suppliers should look to increase process robustness and quality, on behalf of customers," he says. "Suppliers cannot rest on their laurels—they need to continue to invest, creating a moving target that further allows them to differentiate themselves."
For years Fitzgerald has prodded automotive-parts suppliers to invest in larger, higher-tonnage presses, and to increase value-added capabilities. "A lot of capacity has been taken out of the market," says E & E Manufacturing's Wes Smith, a regular attendee of the APSC meeting. "Adding capacity gives metalformers power in the market. And, in addition to gaining pricing power, at E & E we've als emphasized efficiency and improving the metric of value-add per employee—a metric Craig (Fitzgerald) als preaches and discusses at the APSC meeting. It's a key characteristic of highly profitable companies."