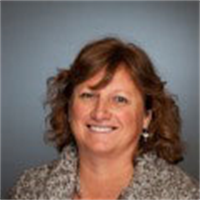 Debbie McGrath
Are You Challenged by Poor Performance?
October 1, 2013
Posted to HR.com by Christina Lattimer, owner, People Discovery; www.peoplediscovery.co.uk
As a young manager, the second-biggest challenge to wrap my head around was to identify when lagging performance became poor performance. The biggest challenge then was to determine what to do once that identification had been made. The reason tackling poor performance was an even bigger challenge than recognizing it? Once I spotted the problem, I then had to deal with the personality of the poor performer, and people react differently to the same information.
In those early days of my management career, I also was the youngest on the team; telling someone they weren't cutting it was particularly daunting. As my experience grew I learned to help and support the poor performer in a much kinder and effective . Here's what I learned.
Managing poor performance can be one of the most stressful parts of managing a team. Good managers know that the vast majority of employees want to come to work to do a good job. When an employee underperforms, it's often either because:
• They are in the wrong job;
• They have problems outside of work; or
• They simply need more knowledge, information or understanding.
It takes a skilled and experienced manager to expertly raise poor performance. Often teams become less than enchanted with their manager when the manager fails to address poor performance, even when the impact isn't extreme. One of the most frustrating experiences for a team is when it must carry a member not pulling his own weight—frustration can turn to stress when the manager fails to act.
Poor performance can appear at any stage in the employment life-cycle. Managers must be extra vigilant during any trial period. I have seen managers give new employees the benefit of the doubt and live to rue the day they confirmed a permanent appointment, when they had experienced niggling doubts during that time and failed to listen to their intuition.
Here are some simple s to help prevent problems, and, when they do occur, what to do about them.